Fresh Brexit talks on Northern Ireland
By John Campbell
BBC News NI Economics & Business Editor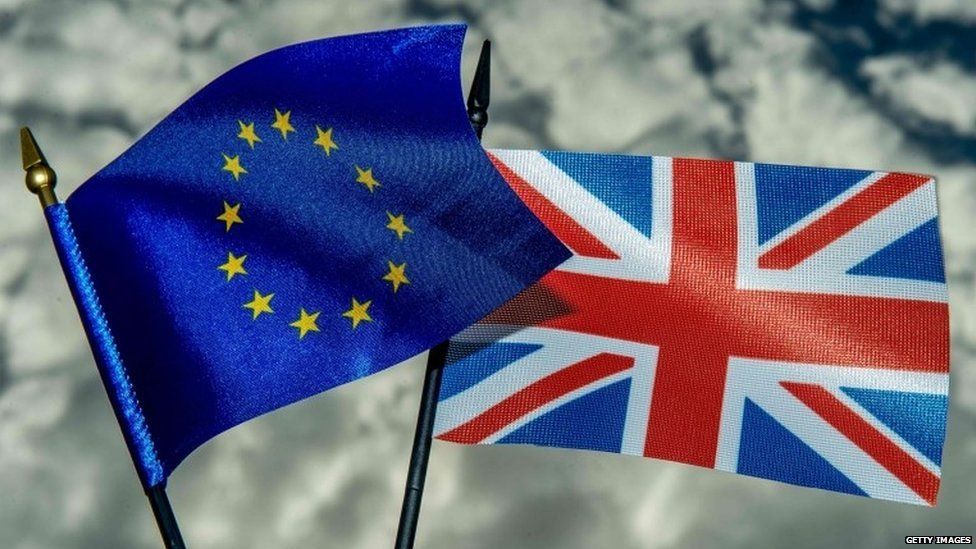 Senior Brexit negotiators are due to hold another round of "technical" talks about Northern Ireland next week.
The EU and UK "coordinators" are expected to meet in Brussels on Tuesday.
In December, the UK pledged there would be no hard border after Brexit and that North South cooperation would be protected.
Those commitments need to be written into a legally binding withdrawal agreement before the Brexit process can move forward.
However, that is not proving straightforward due to different interpretations on the scope of what was agreed.
The UK promised that, if no better solutions can be found, it will continue to follow the rules of the EU customs union and single market that are necessary to prevent a hard border.
The EU's chief negotiator, Michel Barnier, has said there will be "a large number of rules where this coherence or alignment" would apply.
However, British ministers have sought to minimise the areas of alignment.
The Brexit Secretary David Davis has said there would be just three key areas where alignment would be needed, including agriculture.
Mr Barnier said that the UK and EU are currently working on "a very precise mapping exercise of all of these rules".
The UK government's preference is to tackle the border issue as part of a wider deal or else to have specific solutions for Northern Ireland.
The UK has accepted that work is needed on how to make the alignment scenario operational, provided the other two options are also discussed in parallel.