PSNI 'locker' case: Former officer and suspended officer plead guilty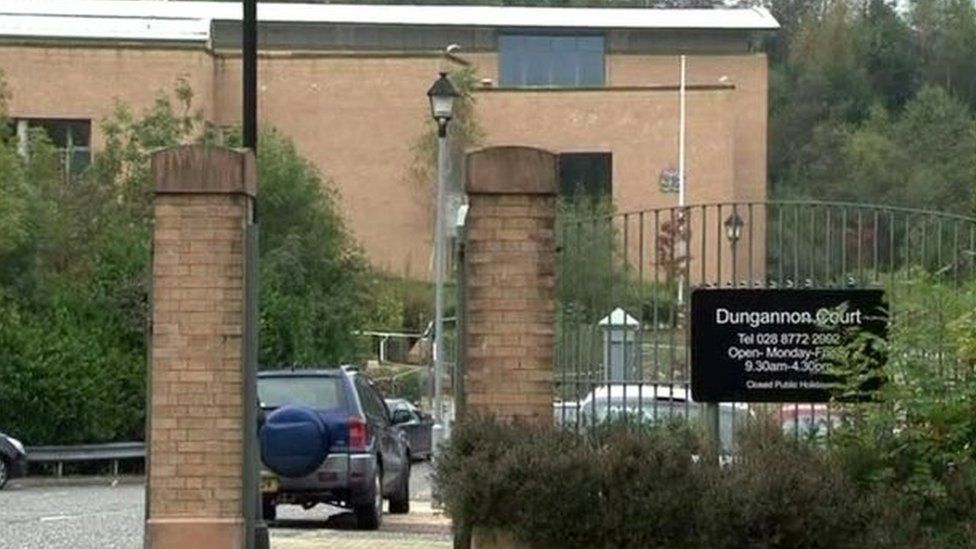 A former PSNI officer and a suspended police officer, who were both facing misconduct charges, have pleaded guilty to a lesser charge.
Harry McMahon, 49, of Dungannon PSNI station and Thomas Geoffrey Ellis, 53, of Cookstown PSNI station, pleaded guilty to obstructing a police officer in the course of his duty.
Another former police officer, David Power, 48, whose address was given as Sprucefield PSNI, had the charges against him dropped.
Mr Power was originally facing conspiracy to commit misconduct in public office.
Although the case was not scheduled for Friday at Dungannon Crown Court, all three accused were added to the court lists overnight.
It was alleged the three men conspired to "wilfully misconduct themselves to such a degree as to amount to an abuse of the public's trust".
The charges related to an incident in July 2012 where contents were allegedly removed from a locker belonging to Mr Ellis at Cookstown PSNI station.
On Friday morning defence barristers for Mr Ellis and Mr McMahon advised the court their clients would now enter guilty pleas to alternative charges.
Both Mr Ellis and Mr McMahon were re-arraigned on charges of obstructing a police officer in the course of his duty.
In turn the men replied: "Guilty, your honour."
A prosecutor thanked the court for allowing the case to be listed at short notice also confirmed the pleas were acceptable.
He also asked that single charges of misconduct against the pair be left on the court books.
The case against Mr Power was withdrawn entirely.
Judge Stephen Fowler adjourned sentencing for Mr Ellis and Mr McMahon and released them on continuing bail.