NI mental health charities urge action over 'crisis'
By Marie-Louise Connolly
BBC News NI Health Correspondent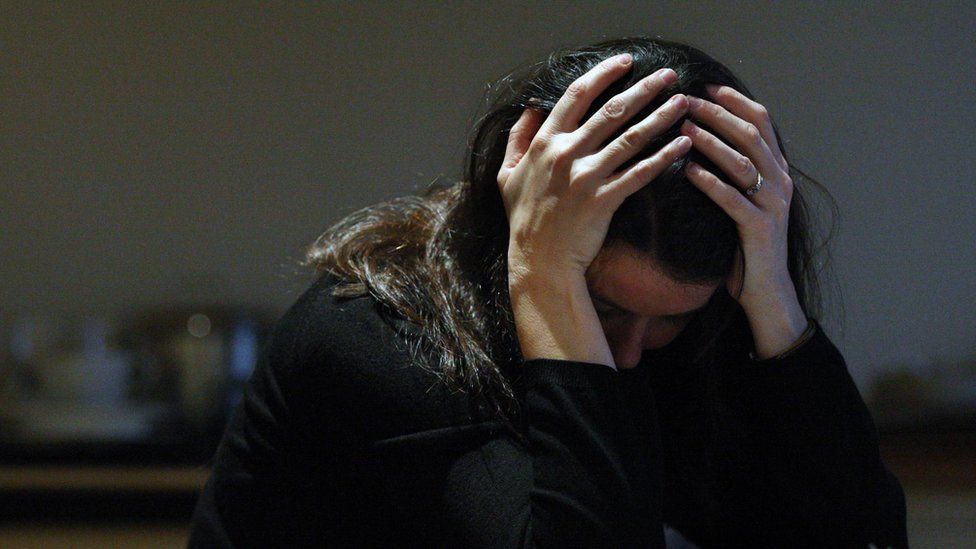 A group of mental health charities is due to meet MPs to call for action on what they describe as the worsening mental health crisis in NI.
The meetings, involving charities from Northern Ireland, will take place at Westminster.
They say the situation is being exacerbated by Northern Ireland's ongoing "political dysfunction".
The delegation is led by Action Mental Health and the Mental Health Foundation.
The delegates are expected to demand that Westminster acts quickly to deliver the agreed mental health priorities.
David Babington, the chief executive of Action Mental Health said the group had made the trip as London "needs to sit up and take notice".
"The rest of the UK needs to understand that while we in Northern Ireland have endured over a year with no functioning government, our health service is being starved of funding and decision making and we are seeing a deeply worrying rate of suicide," he said.
Recent statistics revealed that more people have died through taking their own life since the Good Friday Agreement than died in the entirety of the Troubles.
Mr Babington said it was "hard to believe that more people have now died through suicide than were killed in the Troubles, but the statistic is very real and so is the suffering taking place here".
"This cannot be allowed to continue," he added.
"Where is the duty of care to the people of Northern Ireland? Moreover, where is the £50m in extra funding for mental health which was promised nearly a year ago?"
Dr Iris Elliott of the Mental Health Foundation is also travelling to London.
She said that during the last 13 months "we have lost so many opportunities to support people experiencing mental health problems and prevent their occurrence".
"Therefore, commitments secured need to be robustly monitored by politicians at Westminster," she said.
"Whatever form of government we have in Northern Ireland, mental health must be its top priority."
The delegation is also being joined by Dr Gerry Lynch who is the chair of the Royal College of Psychiatrists.