Lagan Construction Group: Firms set to enter administration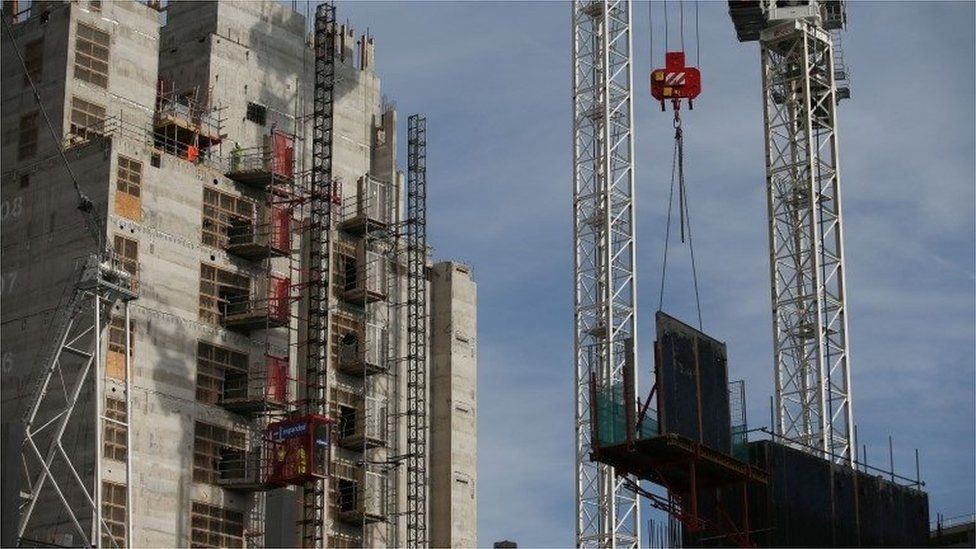 Up to 200 jobs are at risk after four companies within a leading construction business are set to go into administration.
Staff at Lagan Construction Group were made aware of developments on Tuesday morning.
A memo, seen by the BBC, said the business had been "significantly impacted" by delays and disputes involving several of its projects.
The company said the announcement was made with "great sadness".
The four companies impacted by the move are - Lagan Construction Group Holdings Limited, Lagan Construction Group Limited, Lagan Building Contractors Limited and Lagan Water Limited.
It is understood that all other companies within the Construction Group are continuing to trade as normal.
'Great sadness and reluctance'
The group's boss, Michael Lagan, said in the memo to staff: "The difficulties which have arisen within the Civils and Building divisions has meant that the directors of the affected four companies have no option but to immediately serve notice on the court to appoint an administrator.
"It is with great sadness and reluctance that the group had to take this course of action.
"Up to 200 employees may be affected by this announcement.
"I hope that some of those jobs could be transferred to joint venture partners whilst others may be relocated to divisions within the group."
The memo added that workshops would be held later this week to "discuss what the process entails for those who are employed in the affected companies".
Julian O'Neill, BBC News NI business correspondent
Lagan Construction Group can trace its origins back more than 50 years.
Its projects have included work on the new dual carriageway between Belfast and Larne, as well as the Ulster University's new Belfast campus.
The family business was broken into two parts several years ago, with brothers Michael and Kevin Lagan going their separate ways.
Kevin Lagan's business, Lagan Group, which includes house building activity, is not impacted.
The brothers frequently feature in the Sunday Times Rich List of the wealthiest people in Northern Ireland.
Lagan Construction Group Ltd is a partner along with Portuguese firm Somague in Ulster University's £250m Belfast campus development.
The university has said it will now consult with the administrator and Somague and continue to progress the project.
"When appointing the Lagan Somague Joint Venture, the university ensured these companies were jointly responsible for completion of the project on time and to budget," it said.
"Under that JV arrangement, Somague Engenharia, SA are now responsible for completion of the project including payment of all subcontractors.
"The university further ensured, at the outset, that the respective parent companies provided written guarantees to ultimately ensure delivery of the project."