Petrol bombs and bricks thrown at Ballymena house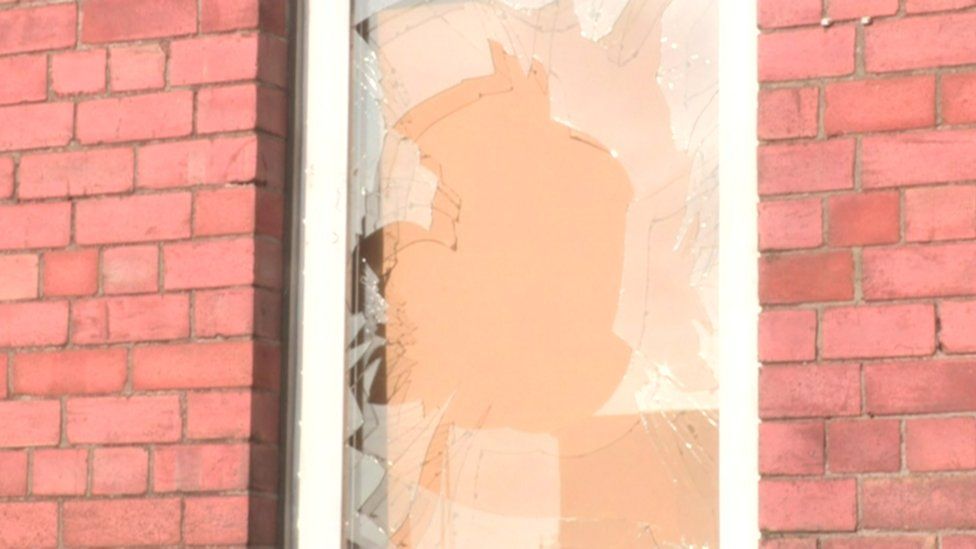 A man and woman have escaped injury after a petrol bomb attack on a house in Ballymena.
The attack, at Railway Street in the town, happened shortly after midnight on Friday.
Two bricks were thrown at the house, smashing a front room window, followed by two petrol bombs.
One of them hit the house, causing scorch damage around a window frame and the front door.