James Brokenshire calls for greater awareness of lung cancer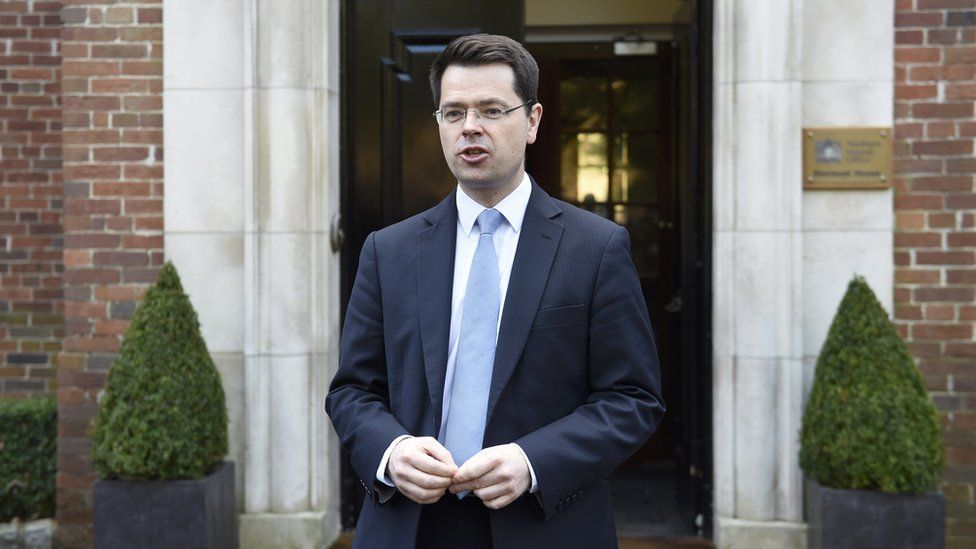 Former Northern Ireland Secretary of State James Brokenshire has said his recent lung cancer diagnosis took him "into some dark places".
He has since had part of his right lung removed but returned work five days ago as a backbencher at Westminster.
"Reflecting now, I feel that I'm lucky that it was at a very early stage, it was in a place where surgery was available, but yes, it potentially takes you into some dark places," Mr Brokenshire told Sky News.
He described how he first noticed there was a problem when he coughed up blood into a tissue during a weekend break from talks aimed at restoring Northern Ireland's devolved government.
The Old Bexley and Sidcup MP said at that stage, he had a very busy work schedule but is now thankful that he made time to visit his GP.
Pleased to be back at my desk and getting back to my duties after convalescence. Will be taking things steadily in the weeks ahead and know I need to pace myself 🏃‍♂️ pic.twitter.com/bzILbBaPgz

— James Brokenshire (@JBrokenshire) February 20, 2018
"I think we need to promote that lung cancer is about early diagnosis, about awareness, about ensuring there are the right pathways to get the clinical interventions that are needed," he said.
"And also to break some of the stigma around lung cancer, because around 15% of cases are in non-smokers, people who have not smoked at all and yet there is this assumption that it must be your fault in some way. And we do need to break that."
Mr Brokenshire resigned from his Cabinet position on 8 January, the day after his 50th birthday.
He was replaced by Karen Bradley, who chaired a fresh round of Stormont talks which collapsed on Valentine's Day.
He told Sky News he feels he did the right thing by stepping down as secretary of state.
"You have to be well. Look at the situation in Northern Ireland now, where sadly we still do not have agreement.
"You owe it to everyone to be able to give it 100%, and I could not do that so I have no regrets."