Man charged with attempted murder after house fire burglary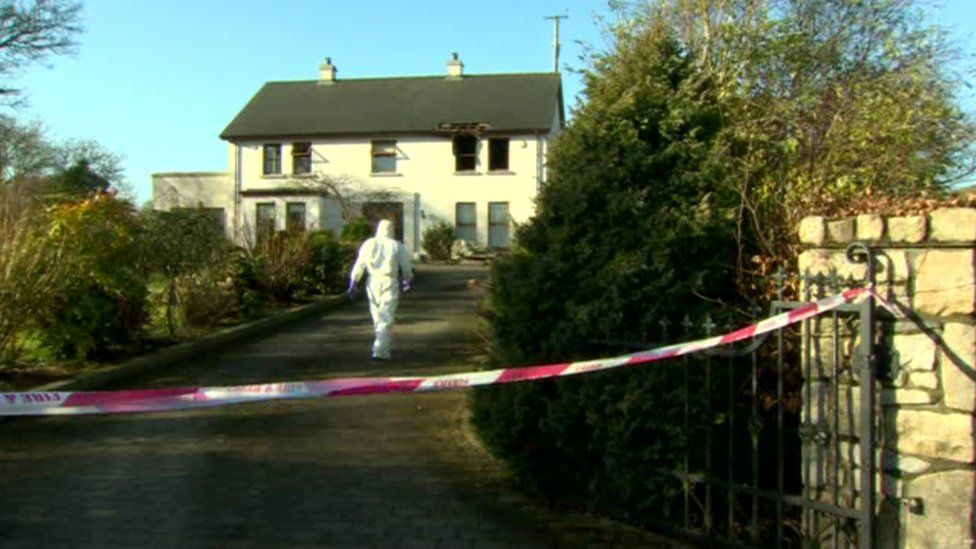 A man has been charged with attempted murder after a woman was tied up and a fire was started during a burglary at a house in County Down.
The incident happened on School Road in Clough on Monday afternoon.
The woman in her 50s, who was working as a cleaner, was helped to safety by two women was saw smoke from the blaze as they were driving past the house.
The man, 35, faces other charges, including arson endangering life with intent and false imprisonment.
He has also been charged along with two other men in connection with burglaries in Belfast, Downpatrick and Ardglass in County Down between 20 and 23 February.
The other men are aged 27 and 30.
The charges the three men face in relation to those incidents include aggravated burglary and stealing and false imprisonment.
The men were arrested in Rathfriland in County Down on Friday and are due to appear at Downpatrick Magistrates' Court on Monday.