Civic unionism letter issues 'positive challenge'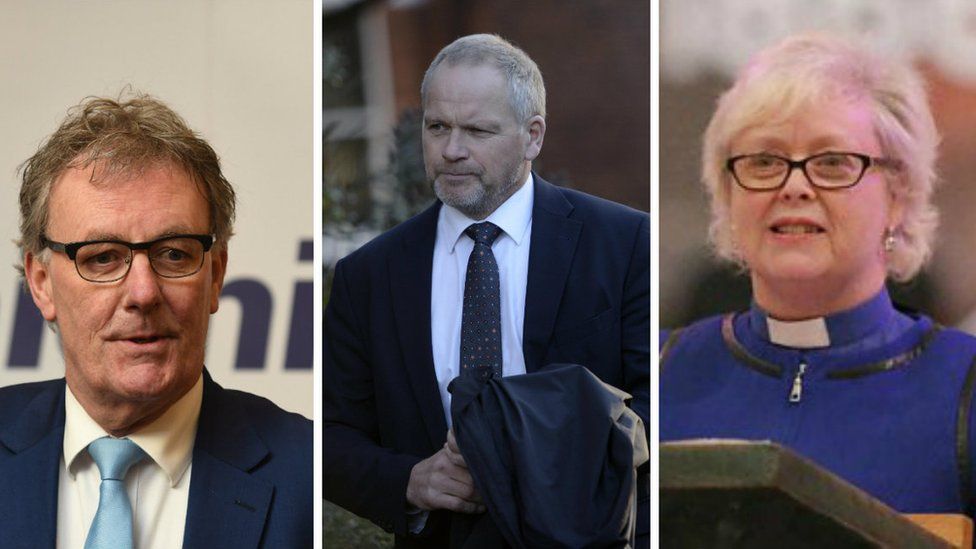 More than 100 unionists have put their names to a letter urging nationalists to discuss building a ''society for the betterment of everyone''.
These had urged Taoiseach (prime minister) Leo Varadkar to protect the rights of Irish citizens in NI.
The civic unionist group call their letter "A positive challenge to Northern nationalists".
In their letter, they call for "a transparent and inclusive debate concerning rights, truth, equality and civil liberties".
The group challenges what it calls nationalist assumptions that such values are not embedded within civic unionism, pluralism and other identities.
The nationalist civic letter expressed concern at the political crisis in Northern Ireland saying that it had come about because of a failure to "both implement and defend the Good Friday and St Andrew's agreements".
"The result has been a denial and refusal of equality, rights and respect towards the section of the community to which we belong, as well as everyone living here," the letter said.
In response, the unionist letter states that "civic unionism and other identities are not resistant to claims of equality and full citizenship."
"We find it frustrating and puzzling that civic unionism, pluralists and other forms of civic leadership have been rendered invisible in many debates focused on rights and responsibilities," the letter states.
"It has reduced our capacity to be heard and undermines the power of reconciliation to shift society away from stale and limiting notions of identity.
"We have worked for peace and reconciliation and in so doing have had open and transparent engagement with civic nationalism."
Among the politicians, academics, clergy, business people and others who signed the civic unionism letter are Ulster Unionist MLAs Mike Nesbitt and Doug Beattie, historians Peter Shirlow and John Bew and Presbyterian Minister Rev John Dunlop.
Rev Lesley Carroll, who also signed, told BBC NI's Good Morning Ulster on Tuesday that it was about opening up the debate.
"There is within unionism, as within nationalism, a discontent with where we're at and a desire to pull together to move on," she said, pointing out that there were "many voices" that needed to speak and work together.
"It's an attempt to say to all, please pull together for the good of us all," she said.
"For me it was important for two reasons: to bring to light the great diversity there is within unionism. The perception that most of us aren't interested in things like equality, truth etc - I wanted to dispel that and lend my voice to a different kind of unionism.
"The other reason was what do I do with my nationalist neighbours whose perception deep in their gut is that unionists don't respect them and their culture.
"I want to say to them that that's not true."
Journalist Andree Murphy welcomed the unionist letter calling it "a positive step, a unionist voice that's advocating human rights."
The signatories included people who have "long track records around human rights," she said.
"That is a sense that Irish identity in this part of the island has been discriminated against.
"We do need to make sure that we have an approach around human rights that does not deny or dilute anyone's identity as either Irish or British but allows us to find common ground around human rights without diluting that and giving integrity to those rights."
The DUP and Sinn Féin have failed to reach an agreement in spite of numerous rounds of discussions since March's assembly elections.
Among the stumbling blocks are Sinn Féin's demand for legislation to give official status to the Irish language and the DUP's opposition to same-sex marriage.