Haggarty appeal 'won't increase jail time'
By Vincent Kearney
BBC News NI Home Affairs Correspondent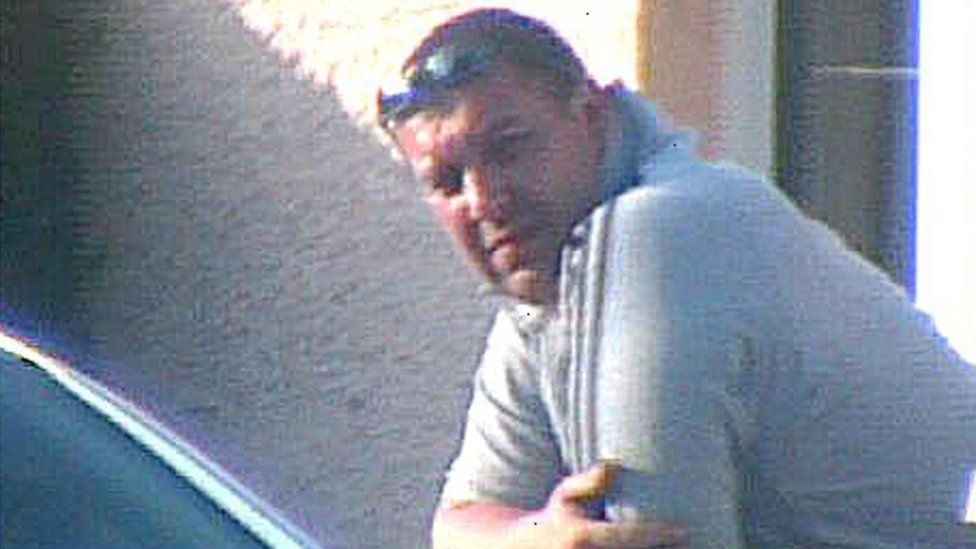 A solicitor for loyalist "supergrass" Gary Haggarty has said he does not believe a Public Prosecution Service (PPS) appeal of his sentence will have any impact on his prison time.
The 45-year-old was a former leader of an Ulster Volunteer Force (UVF) unit in north Belfast.
He was a police informer for 11 years.
The former UVF commander admitted more than 500 offences including five murders.
He was given a reduced tariff for agreeing to give evidence against other UVF members he said were involved in his crimes.
He is expected to be released from Maghaberry prison within a matter of weeks.
Gary Haggarty was given a significantly reduced sentence for agreeing to become a supergrass and give evidence against other UVF members he claims were involved in his crimes.
His solicitor has claimed that even if the appeal succeeds, Haggarty will not serve any longer in prison because the murders he admitted were committed before the 1998 Good Friday Agreement.
Issues of public importance
The agreement means the maximum prison term for a terrorist offence committed before April 1998 is two years in prison.
"We have considered the submissions on a preliminary basis but it would appear that the gravamen of the argument relates to the five offences of murder, to which the provisions of the Good Friday Agreement apply," said solicitor Ciaran Shiels.
"The appeal raises important issues of public importance concerning appropriate discount in 'assisting offender' cases which require the guidance of the Appellate Courts.
"However it is extremely unlikely to affect the level of actual time to be served in this case.
"That remains within the remit of the Sentence Review Commissioners, who are actively considering Mr Haggarty's application for release.
"We feel this is as much that can appropriately be said at this juncture pending any referral to the Court of Appeal."
The solicitor also expressed surprise that that the PPS is appealing the sentence "when they are continuing to attempt to justify the non-prosecution of Special Branch officers implicated as a result of Mr Haggarty's extensive assistance".