Ninety first languages spoken in NI schools
By Robbie Meredith
BBC News NI Education Correspondent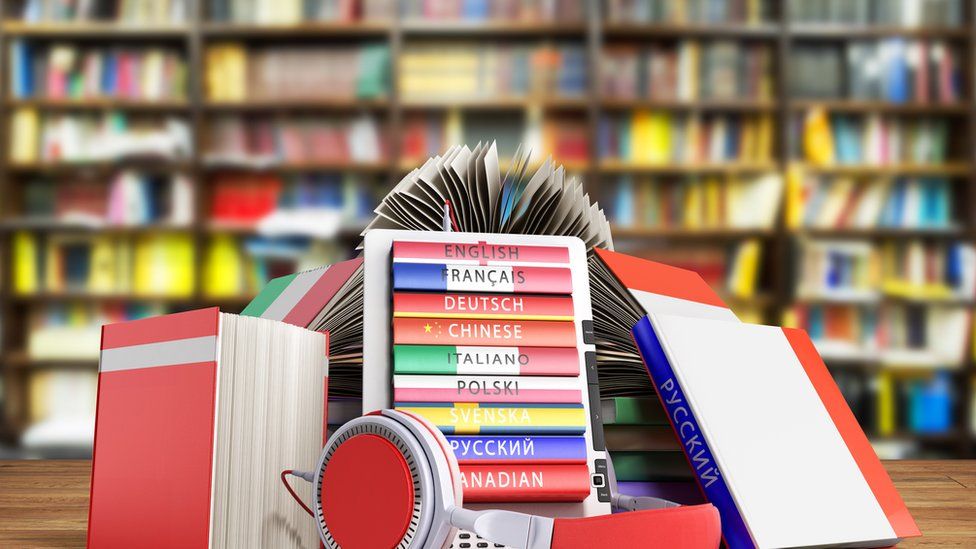 There are about 90 different first languages spoken by pupils in Northern Ireland's schools.
Newly published Department of Education figures for this academic year show schools in Northern Ireland are becoming more ethnically diverse.
There are 14,400 pupils recorded as 'non-white' in 2017-18, compared to fewer than 10,000 five years ago.
That equates to more than 4% of the overall school population of 330,000 pupils.
There has also been a significant increase in the number of so-called newcomer pupils - those who enrol in local schools but do not have English or Irish as a first language.
In 2017-18 there are 15,200 newcomer pupils in local schools, up from fewer than 10,000 five years ago.
The DE statistics show that Polish and Lithuanian are the most common languages spoken behind English and Irish.
Almost 6,200 pupils were enrolled in Irish medium education in 2017-18, a rise of some 1,500 pupils since 2012-13.
The DE said that the growth in diversity in schools might be down to increased levels of migration among school-age children.
For instance, a number of children who are part of the Syrian Vulnerable Persons Relocation Scheme (SVPRS) have come to Northern Ireland in the last two years.
Harmony Hill Primary School in Lisburn has gained 11 Syrian pupils since November.
The principal, Hilary Johnston, said her school was "privileged" to have them but they needed more language support.
"The children are great and our own pupils have been wonderful at embracing them and helping them to feel welcome and our staff have been superb," she said.
"It's very much about meeting their emotional and social needs as well as finding building blocks to build their education."
Relationships were key to building links with the children and their families, said Ms Johnston.
"But to do that we need bilingual support and that has become the biggest challenge for us," she added.
"Funding for that has not appeared yet into our budget."
Ms Johnston said that school had arranged for a private company to work with the children in Arabic and English.
A classroom assistant at Harmony Hill also provides dedicated support for the children and their teachers.