RHI inquiry: Scheme given go-ahead without enough resources
By Conor Macauley
BBC NI Agriculture & Environment Correspondent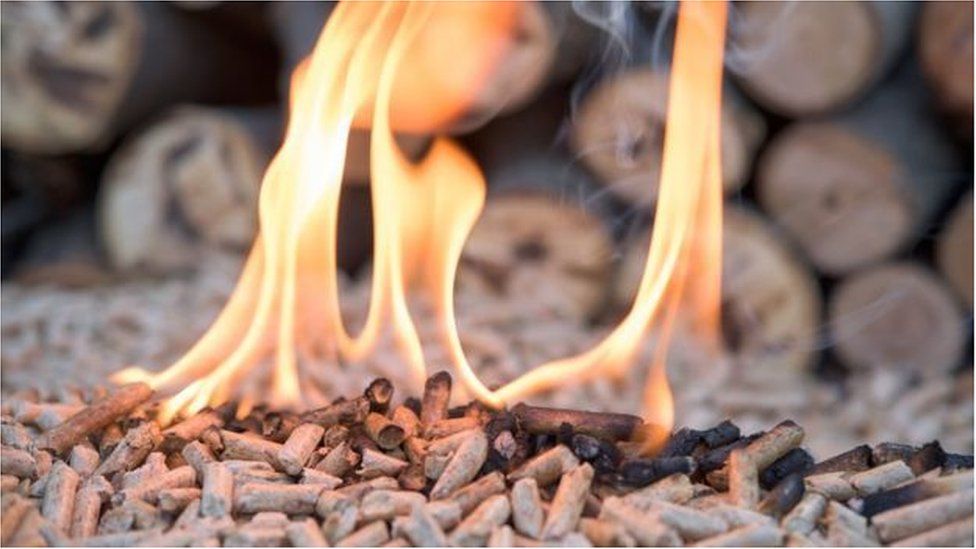 Despite this they decided to go ahead with the scheme.
David Thomson a senior manager at the Department for Enterprise Trade and Investment (DETI) was speaking at the public inquiry into Northern Ireland's flawed green energy scheme.
The scheme was an initiative offering financial incentives to encourage businesses to switch to using renewable fuels to generate heat.
But critical flaws meant that its claimants could earn substantial returns, far greater than intended.
That came at the taxpayer's expense and the most recent estimate put the projected overspend at £700m over 20 years, up from an original figure of £490m.
In 2010 a decision had been taken by then Enterprise minister Arlene Foster to proceed with a Strategic Energy Framework.
It included provision for a scheme to deliver renewable heat.
Mr Thomson told the inquiry that in the same year DETI was required to find £8.5m of savings from its budget and there was also a moratorium on recruitment in the Northern Ireland Civil Service.
Inquiry chair Sir Patrick Coghlin asked why, given the resource pressures, the RHI scheme had been taken forward at all.
He suggested joining an existing scheme in Great Britain would have eased the pressure.
Mr Thomson said there were EU targets for renewables and the risk of fines if they weren't met.
He said there was also an attractive financial offer on the table from the Treasury with an initial £25m ring-fenced for renewable heat in Northern Ireland.
"It may have been an attractive offer in terms of money, but it was an offer you were going into with your eyes open that those that were going to be delivering this project were going to be badly under-resourced," Sir Patrick said.
"Yes," Mr Thomson replied.
Mr Thomson also told the inquiry that while it was within his division, RHI was not a priority for him.
He said a trio of top managers, including him, would have had weekly meetings with the minister when priorities were discussed.
Other things would come along that became priorities.
He used the example of a visit by the Queen to open the Titanic Building in June 2012 which he said Arlene Foster had asked him to take the lead on.
"That's life in the civil service," he said.
He admitted there was no specific discussion about there being no requirement for him to be closely involved with RHI.
But he said the minister and the then permanent secretary of the department David Sterling would have known.
"The minister and David Sterling would have known what I was prioritising.
"We worked closely together. My time and what I was doing were well known."