Haemochromatosis: 'Celtic curse' gene can cause major organ damage
By Marie-Louise Connolly
BBC News NI Health Correspondent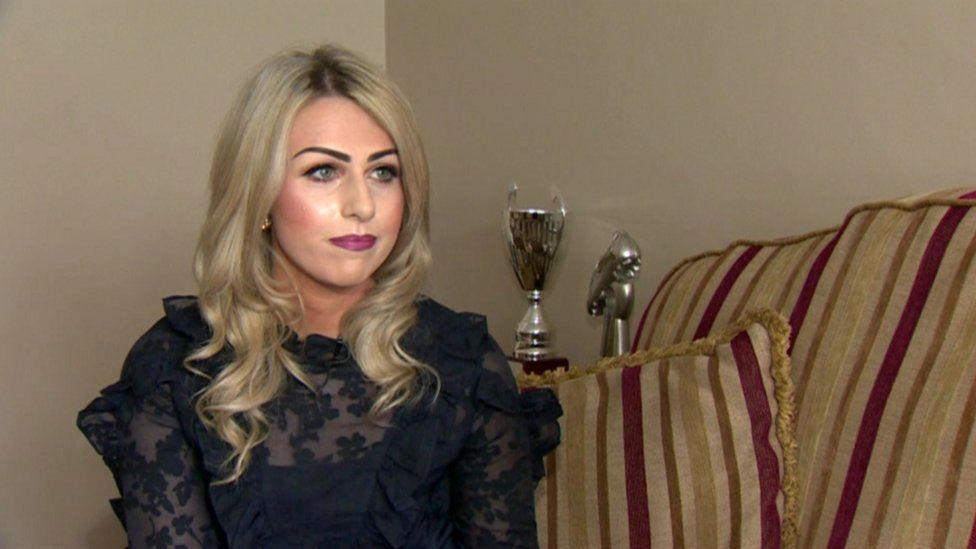 The disorder sometimes known as 'the Celtic curse' causes the body to absorb excessive amounts of iron.
The iron is deposited in various organs including the liver, heart, pancreas and the joints causing an iron overload.
Once regarded as rare, as many as one in eight people in Ireland are now found to be carrying the gene.
The symptoms can include extreme tiredness, joint pain and in extreme cases it can cause damage to vital organs.
Shenagh is now 25 and working as a nurse in Newry, but the condition can still leave her feeling exhausted.
"I knew there was something not quite right when at 18. I was always feeling tired and lethargic. Up to then I had been active going to the gym. I had pains in my joints especially in my knuckles which were very painful. "
The underlying cause is the inheritance of a mutated gene which stops the body's control of iron from working properly. It can only be inherited and can't be caught from anybody else. It can however be passed on by having a child.
While a person can carry the gene that doesn't necessarily mean they will present with symptoms.
Shenagh told the BBC that her blood was tested and found to be carrying the haemochromatosis gene.
"I had never heard of it then and I had to start doing a lot of research. I was amazed to find out that it is a celtic disease but no one in my family had ever heard of it either.
Now we've all been tested and my parents are both carriers but my brother doesn't have it. "
Dr Johnny Cash is a consultant hepatologist at the regional liver unit at Belfast's Royal Victoria Hospital.
"The Celtic curse refers to both the prevalence and incidence of the disease in the Irish population but also because the genes have been detected as far back as the Neolithic era in a woman who lived back then just south of Omagh. Her body was exhumed over 5 years ago as were two men who lived on Rathlin Island in the Bronze age. All were found to have the Celtic gene."
To detect whether a person has too much iron in the blood a ferritin or blood test can be carried out. High levels of ferritin can indicate an iron storage disorder. The typical ranges are 20 to 500 nanograms per millilitre in men; while 20 to 200 in women. Shenagh's first reading was 316.
That's considered high. In order to release the iron around a pint of blood is withdrawn. For some people this can mean attending hospital several times a year until the iron levels are reduced.
Shenagh said after giving blood she normally feels much better and energy levels are restored.
"Beforehand I'm usually very tired. My joints are sore especially my knuckles.
Then I get the procedure done and within a day I am back feeling a lot better. "
The blood that is taken is considered 'good blood' and once treated can be used by the transfusion service.
Dr Johnny Cash says more people are now aware of the condition.
"Haemochromatosis is no more prevalent now than it would have been in the past however we are getting better at public awareness of the condition and word of mouth is certainly playing a part.
Around 20,000 people in Northern Ireland have it but there could be more who aren't aware. "
Early detection of this condition is possible and recommended so that it can be treated early.