Derrylin Fire: Police find fourth body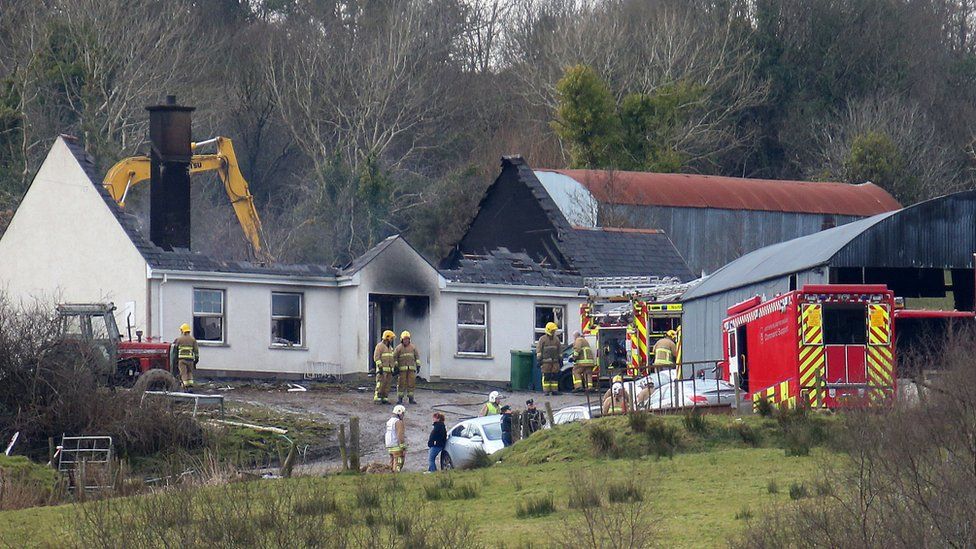 A fourth body, which appears to be that of a child, has been found in an investigation into a house fire in Derrylin, police have confirmed.
The landlord of the house says the fire victims are Crystal Gossett, her 16-year-old son Edward and her 19-year-old daughter Diane.
The name of the baby, believed to be 18 months old, is not yet known.
Post-mortem examinations are due to take place.
A 27-year-old man has been arrested in connection with the incident. He had been under police guard in hospital but has now been moved into custody.
Det Insp Peter McKenna said there had been "significant structural damage" caused to the house by the "ferocious fire".
He added that investigations were being affected by the severe weather.
It is thought that the people who lived in the house were originally from England.
Police have again appealed for anyone travelling through Derrylin between midnight and 07:20 GMT on Tuesday to get in touch.