George Keenan self-styled paedophile hunter re-released on bail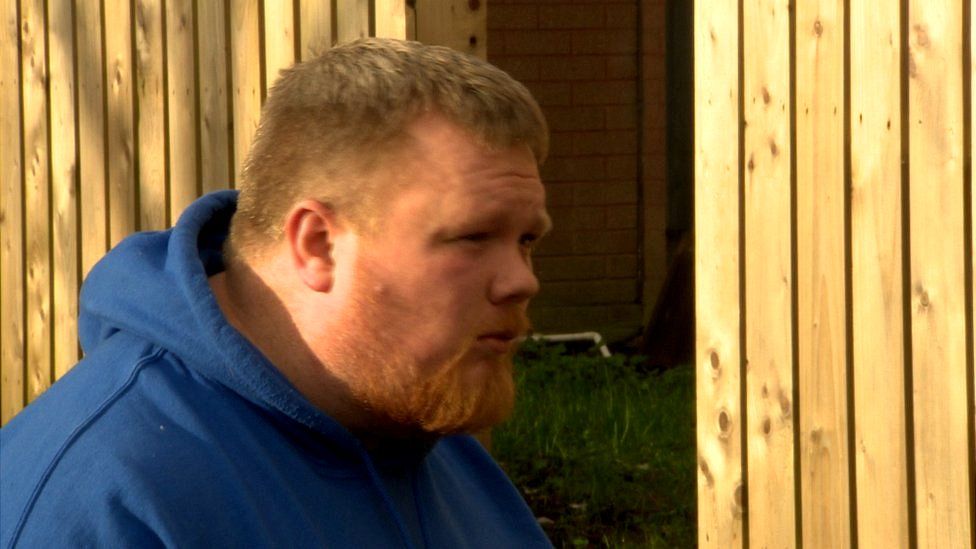 A self-styled paedophile hunter played a central role in co-ordinating the activities of a group called Silent Justice, a court has heard.
George Keenan, 34, of Glenwood Court in Dunmurry, appeared in Belfast High Court on Thursday.
He was released on bail for a second time after breaching his bail conditions last week by sending a WhatsApp message.
He has been banned from using any type of mobile phone or computer.
Mr Keenan is accused of false imprisonment, assault, attempted intimidation and withholding information between September 2017 and January 2018.
The prosecution said there were 15 offences relating to seven different individuals.
Referring to the alleged paedophile-hunting activities, prosecution lawyer Fiona O'Kane said: "He's acted as both decoy and leader of an online group Silent Justice, and he has associations with a number of other groups."
She said Mr Keenan used the internet and dating apps to identify and target individuals, relying on mobile devices to co-ordinate with like-minded individuals about confronting alleged paedophiles.
Mr Keenan has been separately accused of disorderly behaviour, obstruction and trying to menace an investigative reporter out of broadcasting a television interview during an encounter in south Belfast in February.
BBC reporter Kevin Magee was said to have been confronted by a number of people at a coffee shop on Botanic Avenue while making a news report.
"This applicant was front and centre in relation to that," the Mrs O'Kane said.
She said Mr Keenan had ignored multiple police warnings to stop his behaviour.
A defence lawyer said Mr Keenan had messaged his ex-partner about their children, but accepted he should not have used WhatsApp - an online messaging service.
"He just wants to get back to normal family life. The activities he's been involved in historically he's not interested in any more," the lawyer added.