Michelle O'Neill calls for unity referendum within five years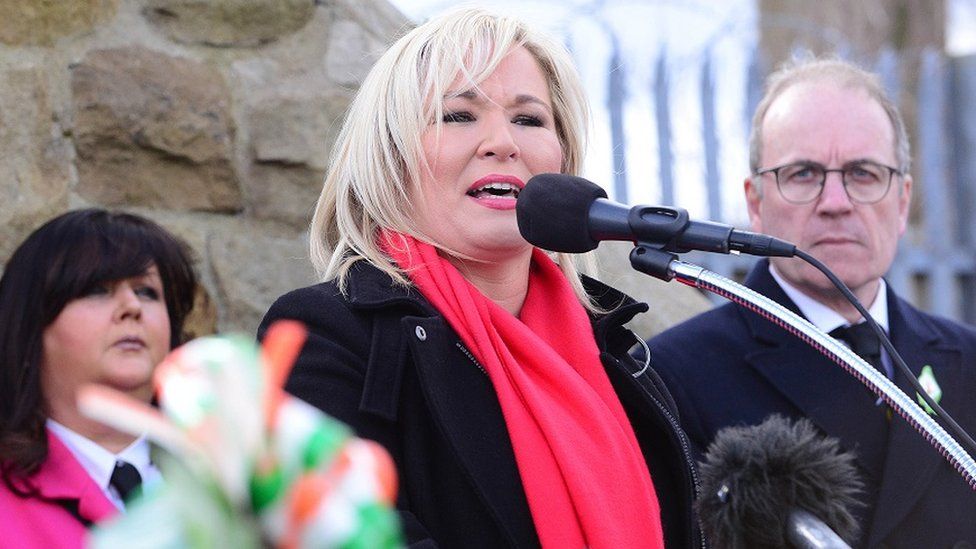 Sinn Féin's northern leader has said there should be a referendum on Irish unity within the next five years.
Michelle O'Neill was speaking at an Easter parade in west Belfast on Sunday.
Mrs O'Neill said she was confident of the benefits a united Ireland would bring and that unionists would be treated as equals in it.
She also said that only activism would bring it about.
Mrs O'Neill also called on the British and Irish governments to honour agreements, in particular the Good Friday Agreement.
Republicans hold annual parades to commemorate the 1916 Easter Rising.
The rebellion was an attempt to overthrow British rule in Ireland.
Meanwhile, speaking at an Easter Rising commemoration in Castlewellan, Sinn Féin's national chairperson, Declan Kearney said that the party aims to be in government both north and south of the Irish border.
He also said that republicans "seek authentic reconciliation with unionism".
"A new phase of the peace process based upon reconciliation and healing must be our future," he said.