Sex education: Irish schools to teach sexual consent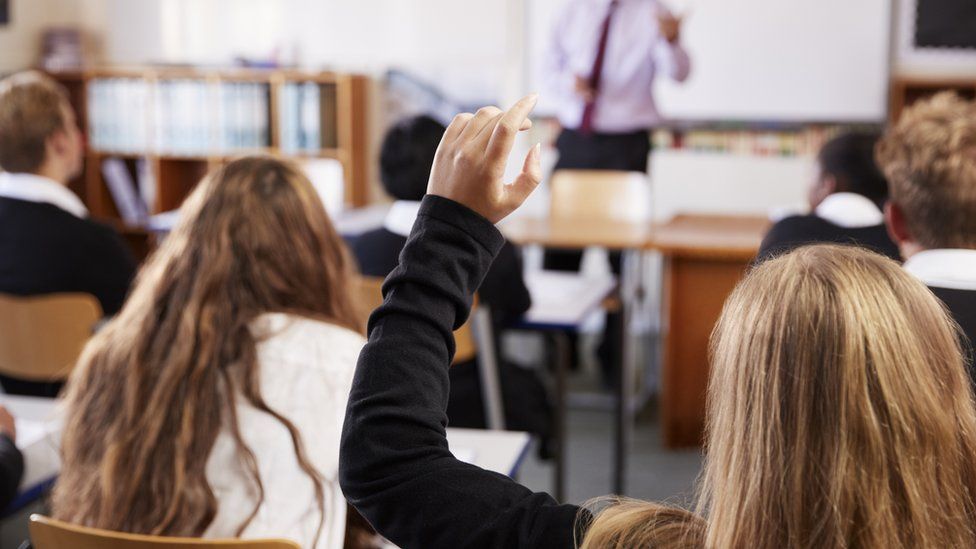 Sexual consent, developments in contraception and the potential effects of social media are to be taught in all schools in the Republic of Ireland.
They are among a number of areas highlighted as part of a major review of relationships and sexuality education (RSE).
The review has been ordered by the Minister for Education and Skills, Richard Bruton TD.
Mr Bruton said the 20-year-old curriculum needed updated.
He has asked the National Council on Curriculum and Assessment (NCCA) to review the content of the RSE curriculum and how it is taught in the classroom.
The areas he has asked them to focus on include:
Consent, what it means and its importance
Developments in contraception
Healthy, positive sexual expression and relationships
Social media and its effects on relationships and self-esteem
LGBTQ matters
Teachers, pupils, principals and parents will also be consulted about how RSE is taught in practice.
Mr Bruton has also called for more dialogue between schools and parents about the teaching of RSE.
"Every student has a right to access information about sexual health, relationships and sexuality and this must be delivered in a factual manner in every school," he said.
"This review will help to inform decisions regarding the content of the curriculum and how it is delivered.
"I want to ensure that the RSE curriculum meets the needs of young people today, who face a range of different issues to those faced by young people in the late 1990s."
While RSE is mandatory in schools in the Republic of Ireland, the Joint Oireachtas (Parliament) Committee on the 8th Amendment had previously called for an overhaul of sex education in December 2017.
"Improvements should be made in sexual health and relationship education, including the areas of contraception and consent, in primary and post-primary schools, colleges, youth clubs and other organisations involved in education and interactions with young people," they recommended.