Carter Carson: Two accused appear in court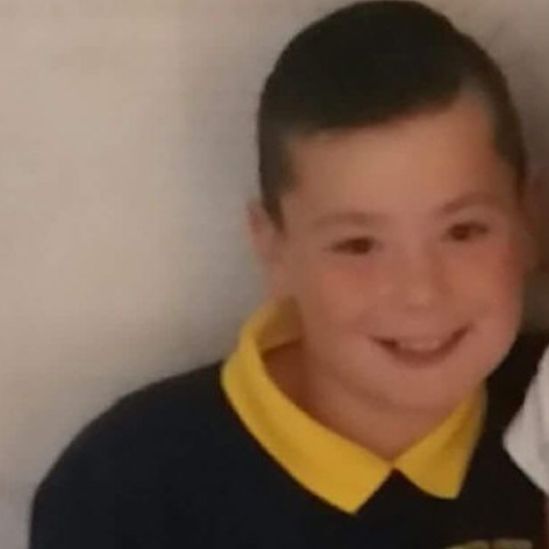 Two men have appeared in court in Tenerife in connection with the death of a nine-year-old County Antrim boy.
He was leaving a shopping centre in Adeje on Thursday when he was hit by a car. He died in hospital on Friday.
On Tuesday evening it was confirmed that two suspects had appeared in court, but that the case was suspended until Wednesday.
The judge, who said it had been "a very long day", interviewed witnesses to the incident, including family members and people who chased after the car as it fled the scene.
Earlier in the day, Spanish police told a press conference that a 39-year-old and 32-year-old, both Latvian, had been questioned, but refused to give a statement.
They are understood to work in the construction industry.
It is believed one of the men is resident in Tenerife, the other had been on the island for a few days. They were arrested on Friday.
Police said neither man has a criminal record.
On Tuesday, the school's principal, Joanne Griffith, paid tribute to him saying he was "a wee star".
"He was kind-hearted... football crazy and he belonged to our running club as well, but he was a hard working wee boy and he actually got our star pupil of the month for Primary 5 just before Easter and that just sums him up - he was a wee star," said Ms Griffith.