Craig Gilroy subject to internal review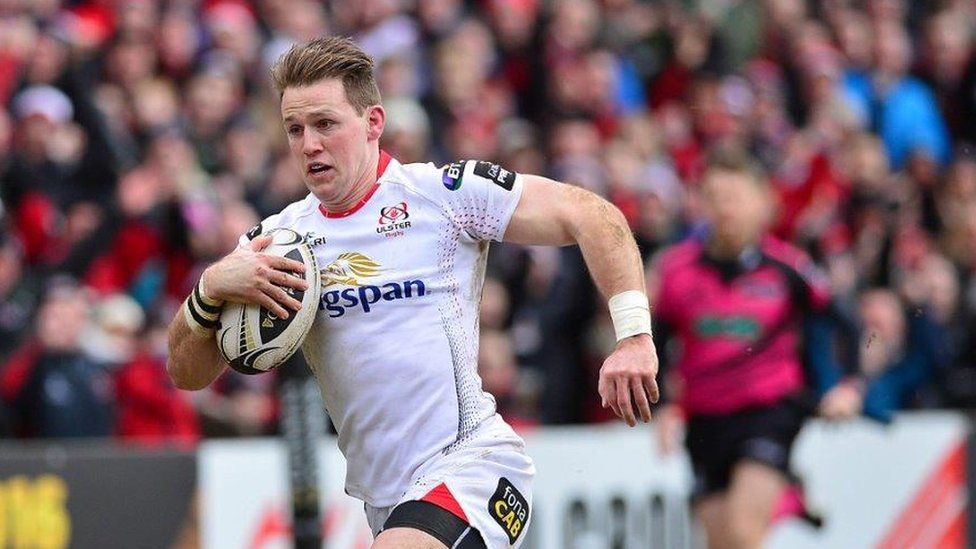 Ulster Rugby and the IRFU have confirmed that the Irish International Craig Gilroy is subject to an internal review and will not play this weekend.
Some newspapers named him as the person who sent a sexually explicit message that came to light in the recent trial in which players Paddy Jackson and Stuart Olding were acquitted of rape.
Craig Gilroy has made 160 appearances for Ulster.
He also been capped for Ireland 10 times.
A former pupil at Methodist College Belfast, he attended the high profile trial of his Ulster teammates.
During the trial, the prosecution referred to a particular WhatsApp messaging service exchange between Stuart Olding and a friend.
A message, to Mr Olding, contained a graphic sexual reference. At the time, Mr Olding's friend was only referred to by his initials - CG.
After the trial, some newspapers on both sides of the border have named CG as Craig Gilroy.
In a statement, Ulster Rugby said: "Ulster Rugby and the IRFU confirm that as Craig Gilroy is subject to an internal review, he will not be available for selection this weekend."
This announcement means that Ulster Rugby will now be without three of its most prominent players - Paddy Jackson, Stuart Olding, and Craig Gilroy - in Saturday's PRO14 game against Edinburgh.