Thousands of escaped fish cause concern for Loughs Agency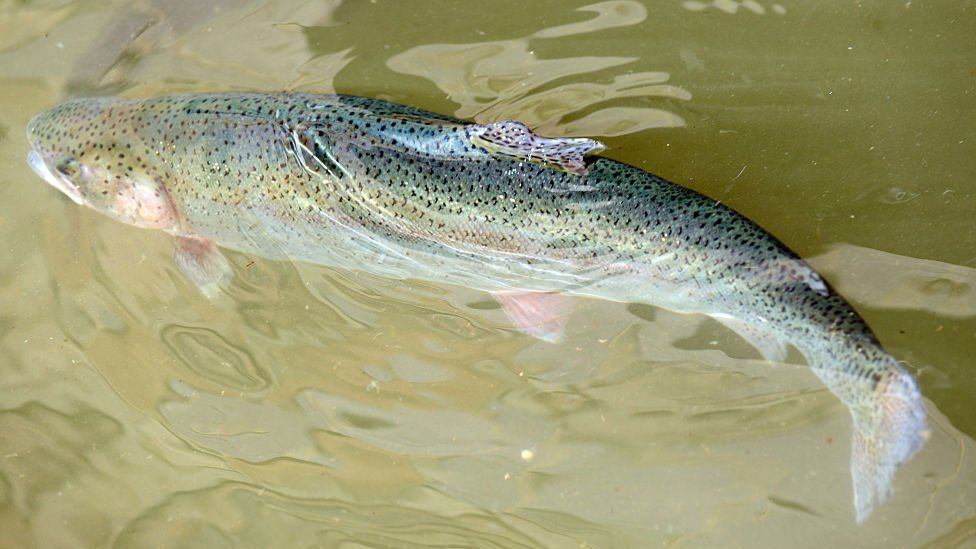 The Loughs Agency has put a number on how many farmed trout ended up in a County Tyrone river after flooding damaged a commercial fish farm.
It said 387,000 rainbow trout escaped from the premises at Newtownstewart into the River Strule last August.
A report found that the fish were so easy to catch that at one point anglers were hooking one every two minutes.
The escape led to concerns about the impact on wild fish in several valuable salmon and trout rivers.
It included the risk that farmed fish could out-compete wild fish for space and food.
The agency has been carrying out research on the best way to deal with the problem.
It now believes that while some of the rainbow trout have moved downstream many of them remain concentrated in the lower Strule, the lower Derg and upper Mourne rivers.
The agency said it was working with angling clubs to keep their members up to date.
The Foyle Association of Salmon and Trout Anglers (FASTA) said the incident was a "highly emotive" one for its members but it called on them to work with the agency to help resolve the problem.
"Doing nothing is not an option," FASTA said.
The Loughs Agency has asked anglers to continue taking the farmed fish from the rivers and report their catches.
Any rainbow trout over 30cm in length should be handed in for analysis.
The escaped fish were all female so the chance of them successfully breeding does not exist.
An expert report commissioned by the Loughs Agency concluded that there is no effective way of taking large numbers of the farmed fish out.
It said should they be seen to populate key salmon spawning grounds, they should be removed as quickly as possible.
The report found that while the impact of the escape will be significant, it should also be short-lived, lasting one to two years.