Ahern: Issues facing NI politicians 'not as difficult' as 1998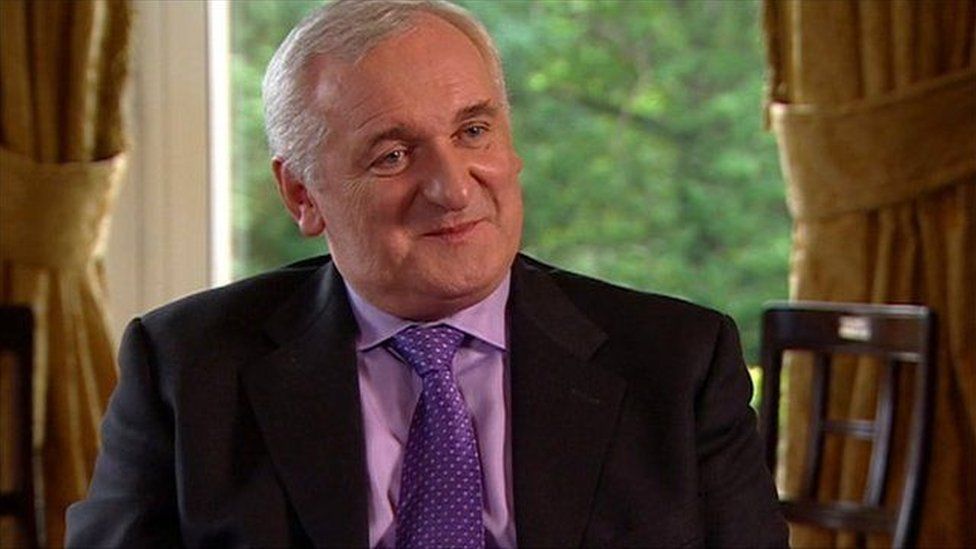 Bertie Ahern said issues delaying the restoration of Stormont, like the Irish language, were very different.
"We were dealing with decommissioning, prisoners and reforming policing - enormous," he told The Sunday News.
Northern Ireland has been without an executive since January 2017.
Mr Blair and Mr Ahern both played an integral part in the 1998 Good Friday Agreement.
Reacting to Mr Blair's comments, Mr Ahern said he agreed that a deal was still possible but that the current stalemate was a worry.
"If you allow this vacuum to continue, that's where the danger lies. You need to be trying to work through the solutions.
'Tremendous friends' with unionists
He said keeping Stormont afloat involves the "art of compromise" which "doesn't happen overnight".
Speaking about the current Taoiseach (Irish Prime Minister), Leo Varadkar, he impressed the importance of both Irish and UK governments working together "with the parties in the north".
"I'm not aware of what goes on behind the scenes today, but relationships are important.
"I started out with no relationship with the DUP and not much of a better one with UUP and ended up tremendous friends with them, but it didn't happen overnight."
He said it was very important the executive was restored.
"It's necessary to have the politicians in place holding the positions of power so they can deal with UK and Irish ministers. You need that interaction.
"If there are problems and difficulties they have to be solved."