Call to review how NI justice system handles sex crime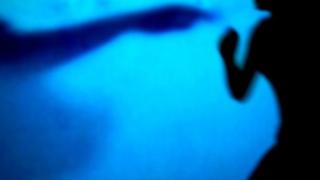 Victims charities have joined forces to call for a review of how Northern Ireland's criminal justice system deals with sexual violence cases.
They have urged the authorities to take account of complainants' experiences throughout the prosecution process, including media reporting of trials.
They also called for the "low level of convictions" to be addressed.
The joint call is from Victim Support NI, Women's Aid Federation, Nexus NI and the Men's Advisory Project.
Nexus NI is a sexual abuse counselling charity while the Men's Advisory Project supports men who have experienced domestic abuse.
The four organisations set out their case in an open letter published in Tuesday's Belfast Telegraph and Irish News.
'Increased public interest'
They have also written to the permanent secretary at Stormont's Department of Justice and Northern Ireland's top judge, Lord Chief Justice Sir Declan Morgan, requesting an "independent review".
The move follows a high-profile rape trial in which rugby players Paddy Jackson and Stuart Olding were found not guilty of raping the same woman in Mr Jackson's Belfast home in June 2016.
Victim Support NI's chief executive, Geraldine Hanna, told BBC News NI that although the charities' call was not connected to one specific case, extensive media coverage of their trial had raised public concerns over the judicial process.
She said the reporting of the case had been helpful in some respects because it highlighted difficulties within the criminal justice system that victims' charities have been dealing with on a daily basis for a very long time.
Ms Hanna said it brought to the fore some of the problems associated with people tweeting during live trials and said she hoped an examination of the role of social media would form part of the review.
Low conviction rate
She added that any review must include representatives from victims' groups, as they are "acutely aware" of how complainants experience the prosecution process.
In a statement, Ms Hanna said: "Recent increased public interest in the criminal justice system and how victims/survivors of sexual crime are treated is to be welcomed as an opportunity to bring to light and respond to concerns that we, as organisations who work directly with and for victims/survivors of sexual crime, have held for many years"
"While there have been changes within the system, driven by a greater understanding of the impact sexual crime has on individuals, there is still a considerable way to go."
In relation to what the charities describe as a "low level of convictions," Ms Hanna pointed out that according to last year's PSNI statistics, 5% of reported rapes resulted in charge or conviction, in comparison to 45% of reported drug offences.
She said the joint call was for a review of the system as a whole - they were not asking for a review of the Belfast rape trial.
Petitions launched
The nine-week trial provoked heated debate on both social and mainstream media, and led to street protests in Northern Ireland and several cities in the Republic of Ireland.
A petition in support of the acquitted players, and a petition calling for them to be dropped from the Ulster and Ireland rugby team, gathered support in the days after the verdict.
The reputational damage done to people accused, but later cleared, of sexual offences also featured in public commentary after the trial.
It led to a call for a change in the law to give people suspected of sexual offences the same right to anonymity as a complainant, unless and until they are convicted.
While Mr Jackson and Mr Olding were unanimously acquitted of all charges, there had been controversy the content of social media and text messages they had exchanged and both men issued apologies.
At the weekend, the IRFU and Ulster Rugby terminated both players' contracts.