Ulster Rugby criticised over news media ban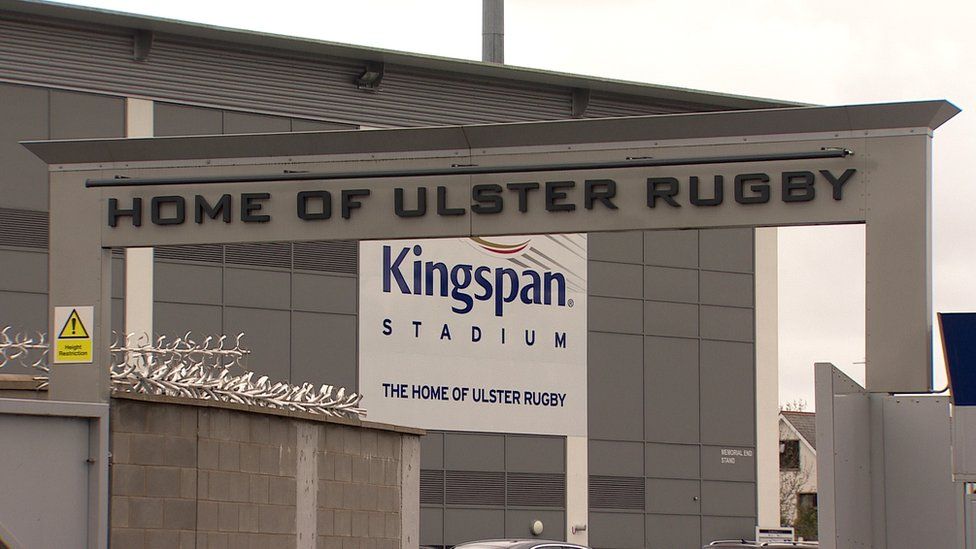 Ulster Rugby has been criticised by the National Union of Journalists for not allowing news journalists to attend a club press conference.
Only sports reporters were permitted into Tuesday's media event at the Kingspan Stadium in Belfast.
It has traditionally been open to all media.
The Press Association said Ulster Rugby employed the same policy the previous week.
In a statement, the club said: "Ulster Rugby is contractually obliged by tournament organisers to deliver a match-week press conference that provides sports journalists with an opportunity to interview a coach and players regarding that week's fixture.
"As previously stated, the conduct of news journalists at a recent press conference negatively impacted our ability to deliver a meaningful event that focused on rugby content.
"All media outlets are welcome to send staff who would regularly cover our press conferences and matches, as they have done in the past.
"News journalists interviewed Ulster Rugby's chief executive following the outcome of the post-trial review, in order to allow the coaches and players to focus on on-pitch matters."
Gerry Carson of the NUJ has strongly criticised this move, calling it "totally unacceptable".
"Instead of reaching out and opening up to people they (Ulster Rugby) are closing the doors," he said.
"It's almost a textbook method of how not to win friends and influence people."
Two BBC news reporters were denied access to Tuesday's press conference, although there was a presence from BBC Sport NI.
Ulster Rugby said no one was available to be interviewed regarding the decision to deny news journalists access to media event.
Related Internet Links
The BBC is not responsible for the content of external sites.