Danske Bank reports 45% fall in pre-tax profits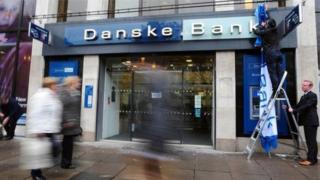 Danske Bank has reported a 45% fall in pre-tax profits to £15.1m for the first quarter of 2018.
That is down from £27.3m for the same period last year.
This is because of an increase in loan impairment charges.
Operating profit rose to £22m, up from £20m the previous year.
Lending is 9% higher year-on-year and deposits grew by 6%.
Danske Bank UK CEO Kevin Kingston, said: "As the biggest bank in Northern Ireland, we look forward to making more possible for customers and supporting the wider economy in the year ahead".
Danske Bank is one of the largest banks in Northern Ireland, with 44 branches.