NI same-sex marriage bill blocked at Westminster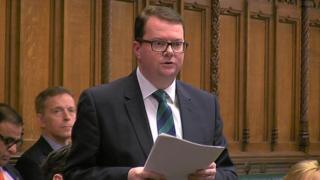 A bill to bring same-sex marriage to Northern Ireland has been blocked from moving to the next stage in the legislative process at Westminster.
It was brought by Labour MP Conor McGinn who said he had expected the government to object to the bill.
The bill was introduced for its second reading at the House of Commons. A conservative MP objected and the bill was re-listed for a date in October.
Mr McGinn, is originally from south Armagh.
The bill was brought as a so-called Ten Minute Rule Bill. Bills introduced in this way rarely become law.
How a bill becomes law
To become law a bill has to pass through a number of stages in the House of Commons and the House of Lords.
Most bills start life in the House of Commons, where they have a first reading. This is a short process which sees the short title of the bill read out, followed by an order for it to be printed.
The second reading is the first opportunity for MPs to debate the general principles and themes of the bill. MPs then vote on the bill and, if they vote in favour, it proceeds to committee stage where each part of the bill, as well as amendments, may be debated.
After the committee stage the bill returns to the main chamber of the Commons for the report stage when there is further debate and amendments can be added. The final step in the Commons is the third reading, followed by a vote.
If the bill passes, it then goes to the House of Lords where it goes through the same steps again and it may come back to the Commons if the Lords add amendments.
Once both houses agree to an exact wording of the bill it is sent to the Monarch for Royal Assent and becomes law.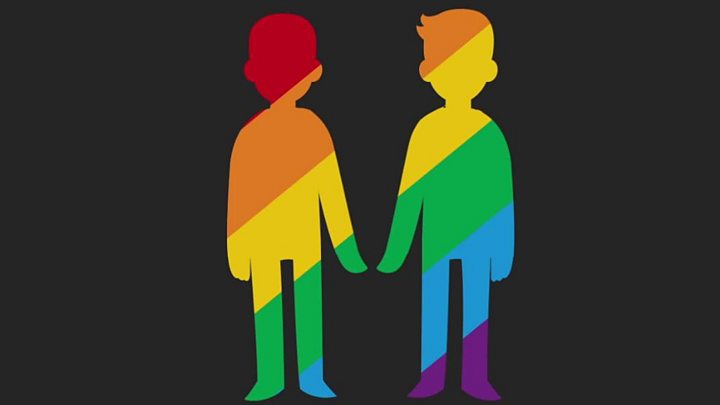 Deadlock over the issue has dogged Stormont for years.
The last time MLAs debated it a majority voted in favour but the DUP blocked the move using a petition of concern.
A petition of concern is a mechanism used at the Northern Ireland Assembly and is designed to protect one community from legislation that would favour another.
If it is presented to the speaker any motion or amendment needs cross-community support.
Effectively this means that, provided enough MLAs from a particular community agree, that community can exercise a veto over the assembly's decisions.
A valid petition requires the signatures of 30 MLAs.