Labour NI left hanging over Jeremy Corbyn's visit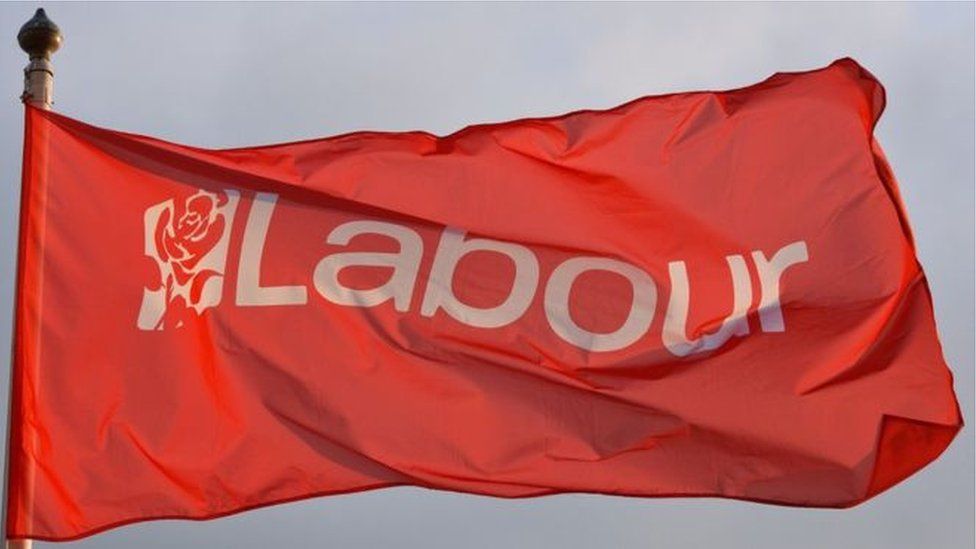 The Labour Party in Northern Ireland has said it is disappointed Jeremy Corbyn has not made plans to meet its officials during his visit to NI.
Mr Corbyn will start his two-day trip on Thursday with a talk at Queen's University in Belfast.
Labour NI's Dugald McCullough said the group had not received a response to its request to meet the Labour leader.
The visit will be Mr Corbyn's first major speaking engagement in Northern Ireland.
A Labour source said the party was in communication with Labour NI and would "be in touch to arrange a future meeting".
Mr Corbyn is also due to go to Londonderry on Friday to talk to business leaders about their concerns post-Brexit.
Mr McCullough said Labour NI had put the request in to meet with Mr Corbyn about a month ago, but had not received a reply.
"It would be great to meet with him while he's in Northern Ireland, and share ideas face-to-face," he said.
"Some members feel it's a snub, others are disappointed but realistic in recognising that this may be the state of politics at the moment within the Labour party in Northern Ireland and the Labour Party in the rest of the UK.
"It might be inappropriate for him to meet with our constituency while we're in special measures."
At the time, it was claimed by those who had resigned that there was a "dysfunctional element" in the party's executive.
Labour's head of internal governance began an investigation into the allegations, which has recently concluded.
BBC News NI understands one person has been suspended from Labour NI as a result.
The party remains in special measures, but that is set to change at the party's AGM on 2 June, when a new executive committee will be elected.
"Labour's head of internal governance is coming over to run the meeting," said Mr McCullough.
He said he believed last year's in-fighting would not continue to taint Labour NI.
"It seems to be that there were some people who resigned their seats (last year) with the view that the party's finished," he added.
"But we're putting that behind us; there's no doubt we're moving forward."
Another issue Labour has yet to make a decision on is whether to field candidates in Northern Ireland.
People in Northern Ireland have been allowed to join the Labour Party since 2003, but cannot stand for election.
BBC News NI understands the review is in its final stages, but that any recommendation to change the current policy would need to go before Labour's National Executive Committee (NEC).
Some Labour NI members have said they are positive about the outcome, but Mr McCullough said it is about much more than just allowing candidates to stand.
"At the moment we have one constituency party, one grouping for whole of Northern Ireland when in fact there are 18 constituencies - it's cumbersome to manage," he said.
"We are looking at a re-organisation for a whole range of reasons.
"Any sensible person can see that a party that seeks to govern all of the UK ought to be standing candidates throughout the UK, otherwise people in a region where they don't stand candidates are being disenfranchised.
"We are getting informal messages that this year, we're pushing an open door - people want to see change."