Rising NI pig numbers increases air pollution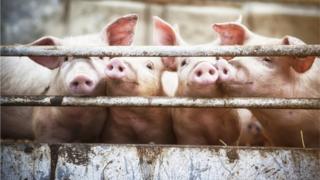 A significant growth in the pig population is contributing to Northern Ireland's problem with ammonia, according to a government report.
The number of pigs went up by 48% in the 10 years to 2016.
The figures are in a draft UK Clean Air Strategy, which is out for consultation.
The strategy is focused on ways to tackle air pollution in England and also addresses how the devolved nations are doing.
Ammonia is one of a number of pollutants which the government has committed to tackling.
Northern Ireland is the only part of the UK where there has been an increase in levels over the past decade.
It can harm biodiversity when deposited as nitrogen on sensitive sites and can impact human health.
Rise in cattle numbers
The draft strategy said an increase in cattle numbers in Northern Ireland in recent years and the land-spreading of livestock manures have also contributed to the problem.
Ammonia has become a big issue recently.
Concerns about the levels and its impact on protected sites such as bogs has delayed one hundred planning applications for farm development.
The Department of Agriculture and Environment is in the process of issuing opinions to planners which could decide whether permission is granted.
An expert group produced a report in January on ways to address the problem of ammonia emissions.
The department is developing an action plan in response to the report.
'Agricultural expansions not thought through'
Environmentalists have criticised a Northern Ireland Executive strategy to expand agriculture including intensive sectors like pig and poultry.
They have said the environmental consequences of the 2013 Going for Growth plan were not thought through.
The UK draft strategy also says the use of wood-burning stoves and open coal fires in Northern Ireland homes is a factor in air pollution here.
It said the reliance on fossil fuels contributes to emissions of particulate matter.
They're tiny airborne particles which can have an impact on human health.
Pollution problem
Levels have fallen from a high in 1990 but have remained fairly static for more than a decade.
Domestic combustion is a particular issue in Northern Ireland because of the high percentage of homes which do not have gas or electric central heating and instead rely on oil.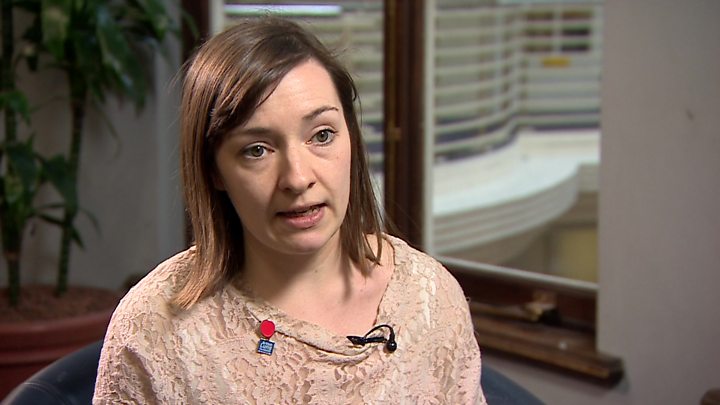 The strategy said that nitrogen oxides from road traffic are also part of the pollution problem.
It added that due to our geographical position Northern Ireland has a steady supply of good air - but traffic pollution remains a "significant" problem.
This is especially the case in Belfast, which is the only area not compliant with target limits.
There's been significant investment in infrastructure such as public transport in an attempt to address it including £90m on the Belfast Rapid Transit bus project.