Hegarty family critical of ex-director of public prosecutions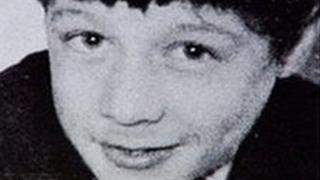 The family of a teenager killed by a soldier in Londonderry has criticised comments made by the former director of the public prosecution service (DPP).
Last week, Barra McGrory said Troubles-related killings should not be pursued.
Fifteen-year-old Daniel Hegarty was shot twice in the head in the city by a solider in 1972.
On Wednesday, the high court formally quashed a 2016 decision not to prosecute the solider.
A 2011 inquest found the boy posed no risk and was shot without warning.
In March, the court said the decision not to prosecute was based on "irredeemably flawed" reasoning.
Judges added that the evidential test imposed by then Public Prosecutions Service (PPS) director Barra McGrory was too stringent.
'Most upset'
On Wednesday, Hugh Brady, Daniel Hegarty's brother-in-law, read a statement outside court.
"On the eve of the judgement of the court, the ex director of public prosecutions, Mr Barra McGrory, who made the decision not to prosecute the solider, thought it was appropriate to publicly state words to the effect that Troubles prosecutions should cease," he said.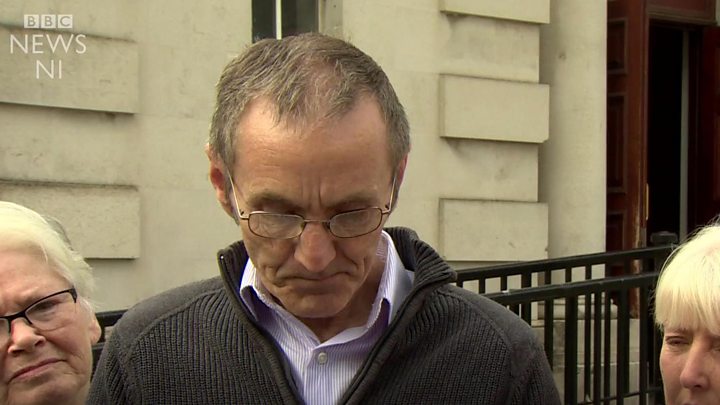 "Did he have this in mind when he looked at Daniel's case?
"If so, he did not tell the court this when Daniel's case was being heard over the last year."
Mr Brady added: "We were most upset that Mr McGrory would speak publicly in such a manner when the court was about to give its judgement."
Responding to the family statement, a spokesperson for the PPS said: "We are now reviewing the original no prosecution decision in this case.
"The director has written to the family to arrange a meeting and we will keep them fully informed on the progress of the review," they added.