EU proposes to continue NI peace funds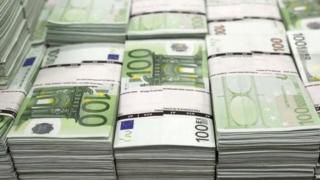 The EU is proposing to make 120m euro (£105m) available to continue funding peace and cross border projects in Northern Ireland after Brexit.
If approved the money will be made available from 2021 to 2027.
It will be split evenly between cross-border projects and those acting "in support of peace and reconciliation."
Under previous programmes the EU funds have attracted matched funding - mainly from the Northern Ireland Executive and Irish government.
The EU is also proposing that the UK government will continue to make a financial contribution to help pay for the schemes.
An EU budget document published on Tuesday states that the European Commission, the UK and Ireland will be parties to "this specific financing agreement."
Earlier this year, the President of the European Commission Jean-Claude Juncker said he could see "no more important use" of the EU budget than maintaining the peace process in Ireland.
This will be the fifth round of EU peace funding in Northern Ireland since 1995.