Lisa Gow's killer Martin Nelson handed more jail time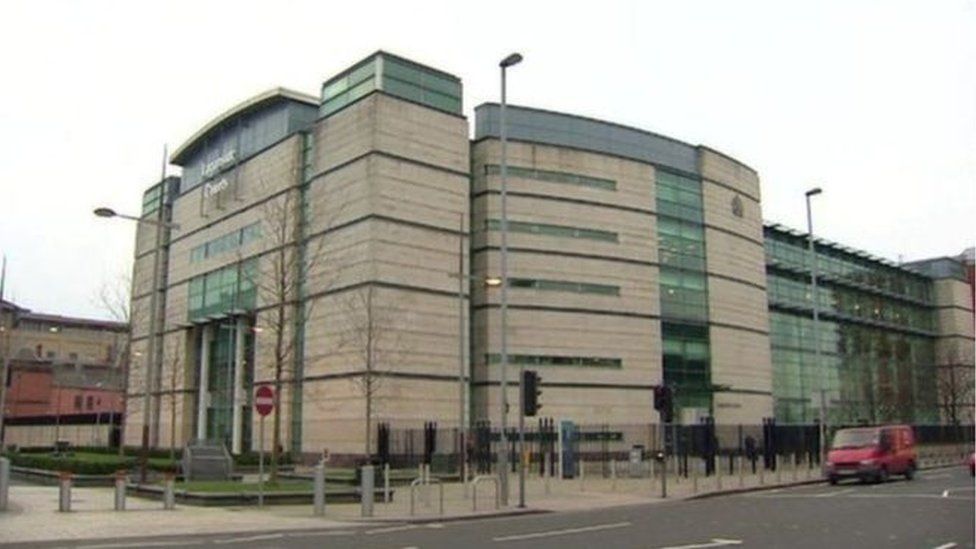 Martin Alexander Nelson, who knocked down and killed Lisa Gow, has been given a six-month sentence for "being unlawfully at large".
Nelson, 39, from Ardoyne Road, Belfast, admitted causing Ms Gow's death by dangerous driving in April.
Nelson was driving a stolen Audi A4 when he crashed into another car before hitting Ms Gow on the Ballysillan Road.
The court heard Nelson had 238 previous convictions. His solicitor said his client's admissions were a matter of record.
No details of the fatal crash were given to Belfast Crown Court on Thursday but it was revealed that days earlier, Nelson's bail was varied after failing to return to jail and resisting a police officer.
A prosecution lawyer told Recorder Judge David McFarland that Nelson had been previously given a 15-month jail term, to be followed by 27 months on licence, for burglary and driving offences.
In late October 2017, he was given temporary leave from Magilligan Prison but failed to return at the appointed time.
Police later contacted him by mobile phone only to be told he was with his girlfriend and would return to prison the following day.
Mr Jenkins said Nelson again failed to return to jail, but was later traced to his parents' home where he was detained. Upon being arrested, he resisted police, added Mr Jenkins.
The defence barrister said Nelson had been at large for 36 hours and 50 minutes for which he had already paid a heavy penalty within the prison system.
As he handed down the sixth-month jail term which is to run consecutively, Judge McFarland said there was a need for a "deterrent and meaningful sentence" for his failure to return to jail.