NI Water fined record £40,000 for sewage spill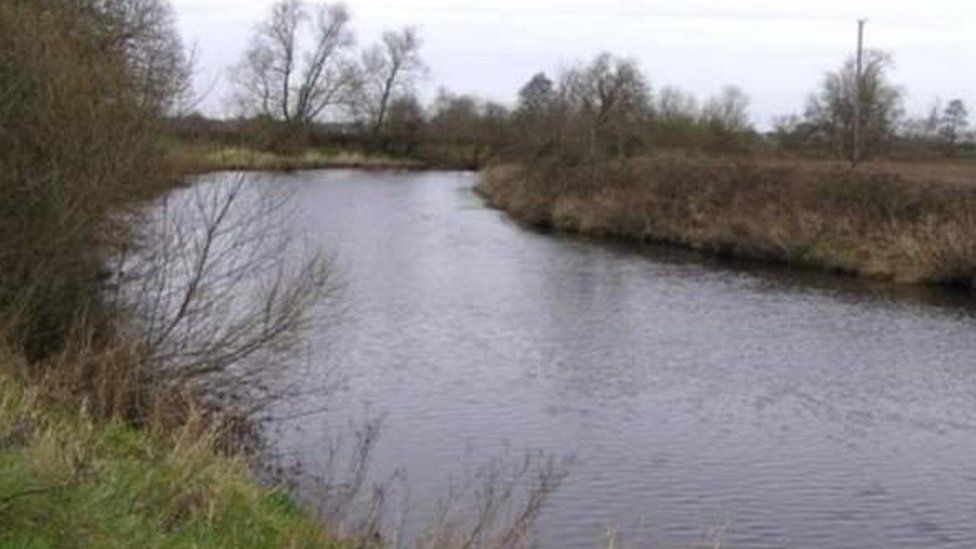 Northern Ireland Water (NIW) has been fined a record £40,000 for polluting a river in County Londonderry with raw sewage.
The Moyola river was found to be 142 times over an EU directive for poor water quality following the incident in Tobermore on 15 February 2017.
It is the first time a pollution case involving NI Water has been heard in the crown court.
The BBC understands the company will not appeal the fine.
Until now, all pollution cases involving NI Water have been heard in the magistrates court where the maximum fine is £20,000.
Londonderry Crown Court was told a blocked pipe at a treatment works at Fortwilliam Bridge caused raw sewage to spill into the neighbouring river.
The court heard that even though an alarm had gone off at 02:24 GMT, the company's field manager waited until 08:00 to alert the area manager.
No-one was sent to survey the pollution until 10:30.
The spillage continued during that eight hour delay because there was no automatic shut off in place.
Judge Philip Babington described the company's response to the spillage as "inexcusable".
"One can only conclude that the attitude of those who dealt with this matter was one of extraordinary complacency on this occasion," he said.
He said although there were no fish killed in this case, the aquatic life of the river was endangered by the spillage.
After the judgement NIW said: "Unfortunately, on this occasion, we failed to maintain the highly exacting standards that we set ourselves and we have already begun the process of implementing lessons learnt."
NIW is funded by the Department for Infrastructure.
That means the taxpayer will have to foot the bill for the fine.
Environmentalists have criticised the levels of fines applied to Northern Ireland Water in the past.
They compare them to those handed out to privately owned water companies in Britain which can face massive fines for pollution.
They say Northern Ireland Water is a "repeat offender" responsible for dozens of incidents in recent years.
The company said it discharges 340m litres of waste water a day from more than 1,000 treatment works and does its best to prevent pollution.