Margaret Ritchie reveals she has breast cancer
By Gareth Gordon
BBC News NI Political Correspondent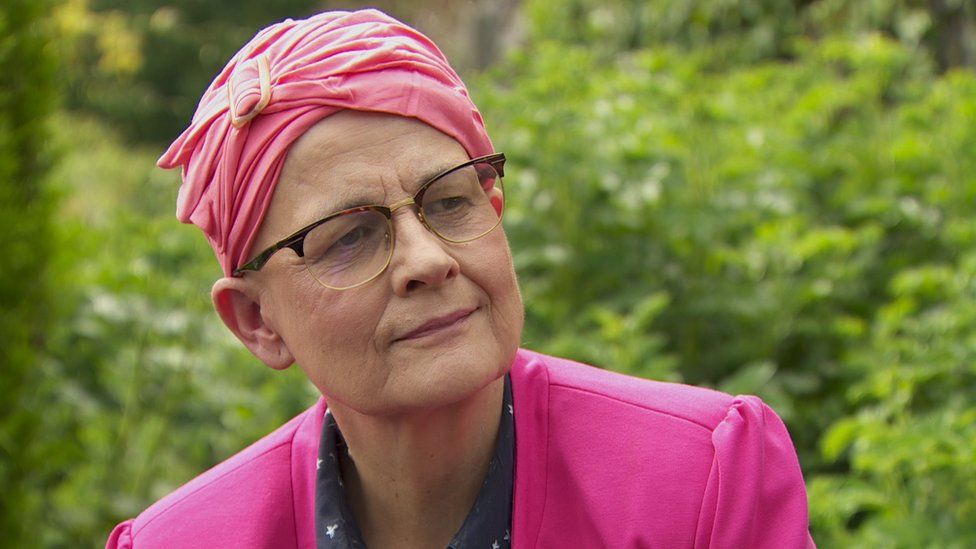 Former SDLP leader Margaret Ritchie is receiving treatment for breast cancer.
Speaking to BBC News NI she said she had a mastectomy and is halfway through a course of chemotherapy.
Ms Ritchie said she has been told the cancer is treatable and she is "looking forward to recovery and restoration to full health".
Only a year ago she lost her Westminster seat to Sinn Féin's Chris Hazzard.
In the early hours of June 9, 2017 the 60-year-old's political world collapsed when she lost her South Down seat.
"I lost my way of life and my job," she said.
But much worse was to come.
Ms Ritchie went for her three-yearly mammogram and got news she was not expecting.
"There was no evidence of this within my family history, it was quite a shock to me but in a quick space of time I got my head around it," she said.
"I'm a fairly pragmatic individual. I knew that this had to be dealt with and the only way I could get it dealt with was via surgery and also getting rid of it and it would mean treatment."
She had a mastectomy in March.
"I'm in the midst of chemotherapy at the moment and it will be followed by radiotherapy and hormone tablets as well which, I'll be on for several years," she said.
Ms Ritchie is able to do a small amount of consultancy work and still attends some political meetings, but most of her time is taken up with treatment and recovery.
"You could feel sorry for yourself, but feeling sorry for yourself doesn't achieve anything.
"It's a pain in the neck for your family and for your friends and I must pay tribute to my family and friends who have been sterling in their support for me."
Losing her Westminster seat was difficult for her as she says "politics was in her DNA", but following the diagnosis she said she needed to focus on herself.
As for the future she said: "This is probably my toughest battle because it's about my health, but I have been told that it's treatable breast cancer and I'm looking forward to recovery and restoration to full health."
The View is on BBC One Northern Ireland at 22:40 BST on Thursday.