Tom Elliott questions if Brexit will ever happen
By Gareth Gordon
BBC News NI Political Correspondent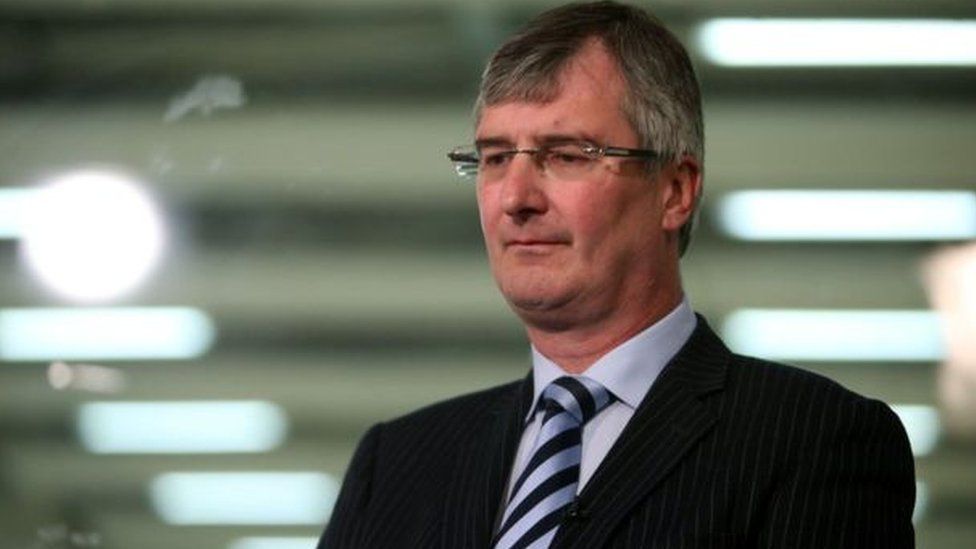 The former Ulster Unionist Party leader Tom Elliott has said he is beginning to question whether Brexit will ever happen.
He describes himself as a "soft Brexit supporter" who saw both advantages and disadvantages in leaving the European Union.
But he believes the way forward is now much more uncertain.
Speaking on BBC One programme The View, the former Fermanagh and South Tyrone MP accused Theresa May of being "weak".
He said the prime minister has "given a huge uplift to those anti-Brexiteers... within the UK parliament to have much more of a say".
He said that Mrs May has not been decisive on the issue.
"I've always believed up to quite recently Brexit was unchallenged almost, that it was definitely going to happen, that it was going to take place," he said.
"I suppose in the last number of weeks I've almost started even questioning that because I just see such an emphasis from the remain camp and throughout Europe and in the UK parliament that, you know, anything is liable to happen.
"I'm not saying it will not [happen], I'm just saying it is much more uncertain now than it would have been three or four months ago."