Leo Varadkar to be first taoiseach to visit Orange Order HQ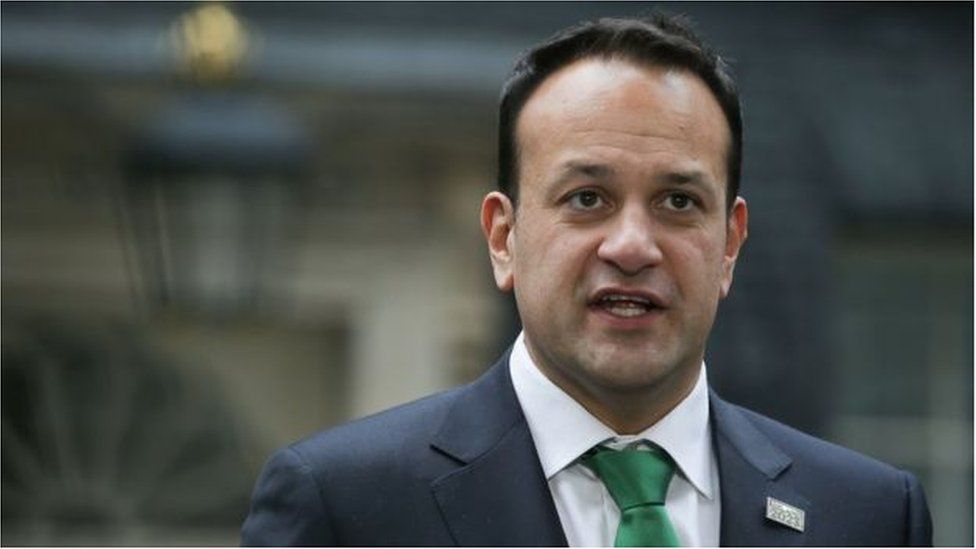 Taoiseach Leo Varadkar is to visit the headquarters of the Orange Order later.
It will be the first time an Irish prime minister has been to Schomberg House on the Cregagh Road in Belfast.
The visit is part of a day long trip to Northern Ireland during which Mr Varadkar will also launch the 30th anniversary programme of the west Belfast community festival Féile an Phobail.
The Taoiseach met with representatives of civic unionism on Thursday evening.
The trip has been described by an Irish government spokesperson as "a direct engagement with Northern Ireland's civil society".
Mr Varadkar is expected to set out the Irish government's commitment to the peace process and north-south co-operation and to stress the need for the parties to work together to restore a power-sharing executive.
Orange historian Dr David Hume said: "It's the first time the taoiseach has visited the Orange Order headquarters - it's a significant day.
"I'm sure he'll be given a very warm welcome. He'll be shown around the museum, learn about the history of the Orange Order and there will, presumably, be talk of how the Orange Order sees itself today.
"I think there are a lot of issues and we must establish where the Orange tradition is in our society today, and in Irish and wider society."
Féile an Phobail director Kevin Gamble said they were delighted that the taoiseach was coming to west Belfast.
On Friday evening, Mr Varadkar will visit the oldest GAA club in County Down at Mayobridge before meeting the chief executives of the North/South Implementation Bodies in Newry.