Army veterans to send white feather to secretary of state
By Mark Devenport
BBC News NI Political Editor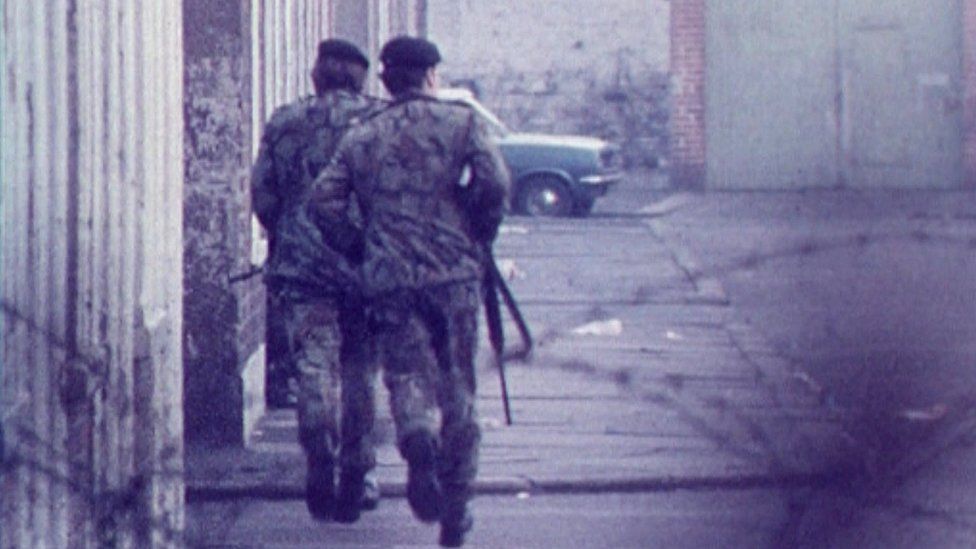 Members of the Justice for Northern Ireland Veterans group (JFNIV) have said the secretary of state has declined their request for a meeting.
They plan to send Karen Bradley a white feather as a symbol of their annoyance.
The Northern Ireland Office said the secretary of state had a "high volume of meeting requests in relations to the consultation process".
It added that Mrs Bradley had "offered meetings with senior officials" and is "considering meeting with groups if and when diary pressures allow".
JFNIV has been campaigning for a statute of limitations to stop prosecutions against former soldiers for Troubles-related offences.
However, the Northern Ireland Office (NIO) did not include a question about the proposal in its consultation on dealing with the legacy of the Troubles, which was published last month.
On Friday, MPs will debate the second reading of a private members' bill brought by the Conservative MP Richard Benyon.
The bill would prevent prosecutions being brought against current or former members of the armed forces for alleged offences which took place more than a decade ago.
It would apply when those accused were on duty in UK military operations or peacekeeping duties.
Mr Benyon's bill has the backing of a number of Conservative and Labour MPs, as well as the DUP's Emma Little Pengelly and Jim Shannon.
The committee launched a fresh inquiry into how British personnel engaged in conflicts can be protected against prosecution.
Campaigners seeking justice for those killed by soldiers want the prosecution cases to continue.