'Major fish kill' in River Callan, Armagh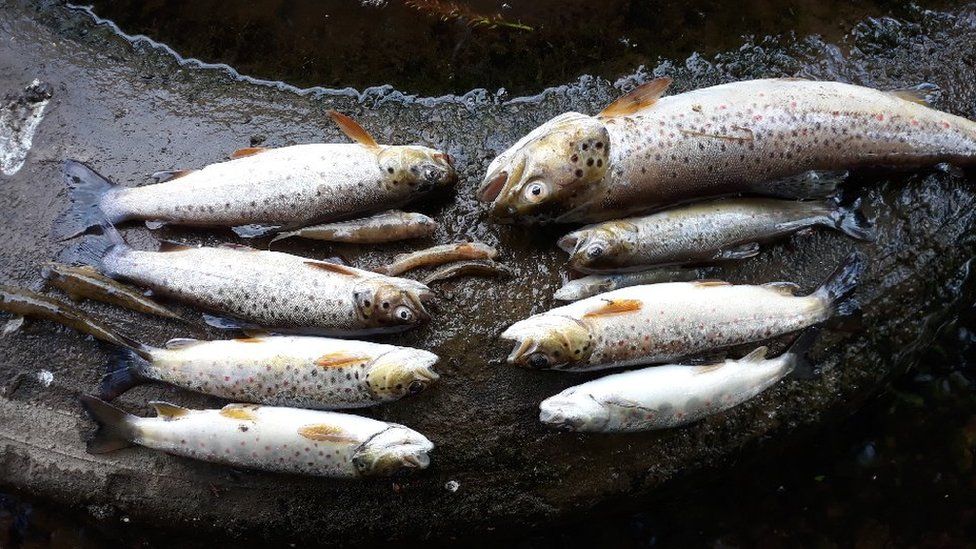 More than 1,000 fish have been killed by pollution in the River Callan in County Armagh.
A sighting of dead and distressed fish in the river in Armagh city was reported on Tuesday evening.
The Northern Ireland Environment Agency (NIEA) sent an inspector to the area, who noted "black discolouration" in the water, along with several dead fish.
So far, approximately 1,000 brown trout and 100 salmon have been killed.
The NIEA is continuing to examine the area.
The agency said its inspector "traced the discoloured pollutant and identified that the impact was coming from a specific tributary to the River Callan upstream of Armagh city".
It also confirmed that "a definite line of inquiry is now being followed" and samples have been collected to support a potential prosecution.