'Fears growing' over post-Brexit border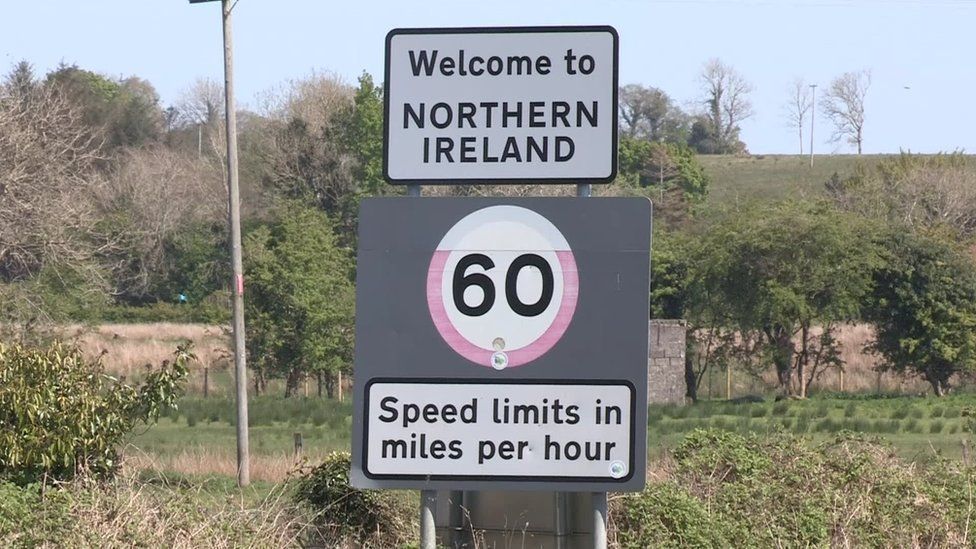 Concern over the Irish border in the event of a hard Brexit is growing, according to a university study.
The report on the views of those living on both sides of the border was completed by researchers at Queen's University Belfast.
It indicated that half of residents are against a technological solution to custom checks.
Technology is one of the options under consideration by the government as part of EU withdrawal negotiations.
The other possibility, a customs partnership, faces strong opposition from some Conservative MPs who support Brexit.
The EU and the UK have also been at odds over the issue of a post-Brexit "backstop" plan for the border.
The aim of the backstop is to avoid border checks if the UK and the EU have not finalised a new trade relationship by December 2020, when the post-Brexit transition period is due to end.
Report author Dr Katy Hayward said: "The Brexit negotiators' commitment to avoiding a hard border is not just about minimising the risk of renewed paramilitary violence.
"The voices heard in this study point to a different aspect of the same concern - the need to protect peace."
The Queen's report concluded:
An increased level of information appears to have deepened people's fears about a hard border, with almost six out of 10 respondents saying they believe that is it more likely than they previously thought
Half (48%) those living on the border would not countenance a technological solution to avoid a hard border
Almost half the Leave voters in the survey sample self-identified as Irish citizens and over a quarter of the Remain voters self-identified as British citizens (including dual citizenship)
European leaders are due to gather later in June at a European Council summit in Brussels to discuss progress on post-Brexit trade talks.
The Queen's report said: "The report finds that the prospects for the Irish border are inseparable from the peace process.
"Previous experience in the border region means what happens to the border - ie, whether there are checkpoints and controls - is intrinsically connected in most people's minds with the stability of the peace process."