Lottery funding to tackle loneliness and save GP time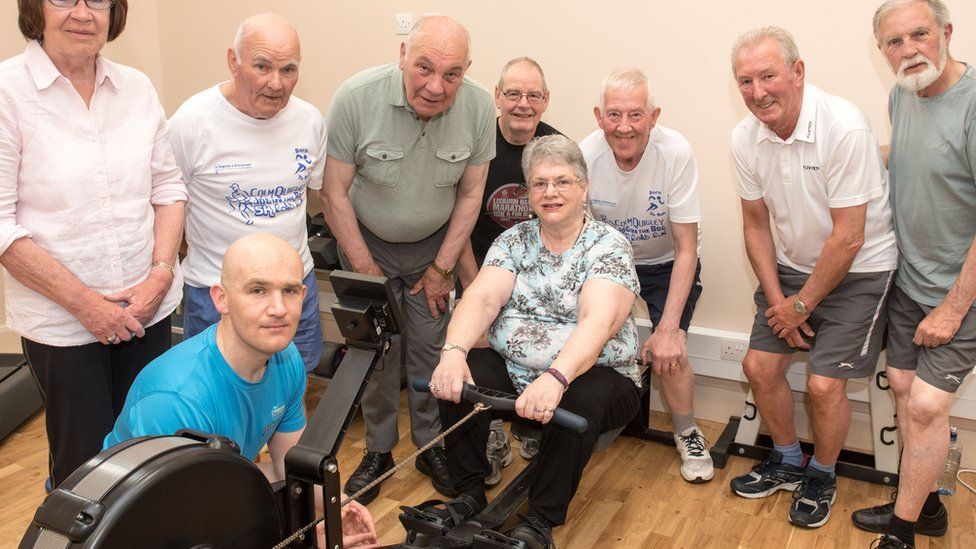 The Big Lottery Fund is to spend more than £3m on a project aimed at reducing pressure on GPs and improving health.
Bogside and Brandywell Health Forum, based in Londonderry, has been awarded the grant of £3,19m to deliver the "social prescribing project" across Northern Ireland and Scotland.
The group ran a pilot scheme for older people in Derry and Strabane over the past year.
Doctors were able to refer patients to take part in community activities.
The aim is to reduce their isolation and dependence on medication.
Part of the funding will be used to deliver a similar project in Scotland in partnership with Scottish Communities for Health and Wellbeing.
The new funding will allow the Bogside and Brandywell Health Forum to develop a three-year project for adults working alongside 60 GP practices in partnership with the Healthy Living Centre Alliance and the five health and social care trusts.
'Don't know where else to go'
The project will employ three 'social prescribers' working with GPs across Northern Ireland.
The GP will refer the patient to the social prescriber, who will then contact the patient to talk to them about what they need and then refer them to the relevant community activity.
Seamus Ward, general manager of Bogside and Brandywell Health Forum, said there is no medical intervention for people who are lonely or isolated, but being part of a community can help.
He said social prescribing acts as a link between the health service and the community and provides care and support for people that goes beyond medication.
"Many GPs have patients who are making regular unnecessary appointments because they don't know where else to go.
"So we are taking the pressure off the GPs and making more time for them to see people who need medical care," he added.
Derry woman Ena Kerr, 77, regularly attended her GP surgery until she was referred to the pilot project in January.
She now attends classes every week in her community and has only visited the GP once since then.
"I was a regular at my GP, it was one of my only motivations to get out - the GP, the chemist and the food shop," she said.
"To help me feel less lonely and get me active my GP recommended that I get involved with some classes provided by Bogside and Brandywell Health Forum.
"It's now the highlight of my week.
"Not only am I happier and more confident, but my health is improving too," she added.