Marcell Seeley murder: Mark Ward appeals conviction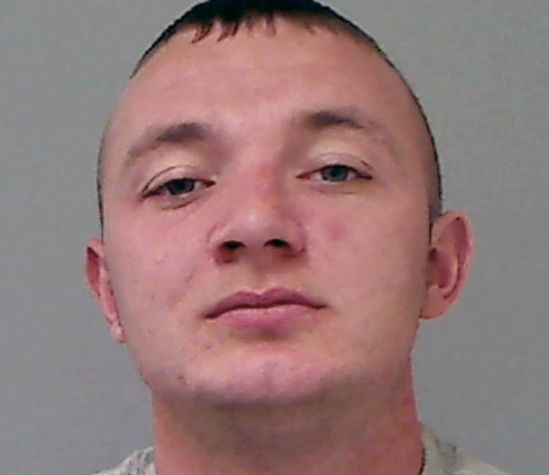 A man jailed for at least 16 years for a beating that left another man dead in County Armagh has launched a bid to overturn his murder conviction.
Mr Seeley's body was discovered in the living room of his Dingwell Park flat in the Tagnaven estate in Lurgan.
The judge said "gratuitous and extensive violence" had been used during the attack.
Ward is appealing the guilty verdict based on his level of drunkenness on the night of the attack.
On Wednesday, senior judges at the Court of Appeal adjourned the hearing until October after an issue emerged about how a claim Ward had been "wiped" on the night of the attack was dealt with at trial.
The 34-year-old victim, also known as Junior, died from blunt force trauma to the head.
He had also sustained multiple injuries, including fractures to his ribs and a bone just above his voice box.
A pathologist concluded that he would have survived for several hours after the attack.
Ward denied murdering Mr Seeley - a man he was said to have known for around a decade.
He was sentenced to a minimum 16 years behind bars after a jury found him guilty.
Footprints found at the scene of the killing had been key to his conviction.
A distinctive sole pattern was matched to shoes worn by Ward in CCTV footage of him walking towards the victim's home on the night of the alleged murder.
Police officers attended the Court of Appeal hearing to keep the Ward and Seeley families apart in the public gallery.
Defence lawyers were set to contest the safety of the conviction by examining the trial judge's direction to the jury.
Ward's level of intoxication and how it impacted on the question of intent to commit murder feature in the appeal.
One of the issues involves the way in which jurors were advised on claims by a witness that the defendant had declared himself "wiped".
Lord Chief Justice Sir Declan Morgan told the parties: "It's a fairly dramatic phrase."
Prosecution counsel confirmed the appeal is still being resisted - irrespective of any issues around how the jury was advised.
Adjourning the hearing until October, Sir Declan stressed the need to review the issues and relevant authorities.
He added: "I think it would be unsatisfactory to start dealing with this on a haphazard-type basis."