Dramatic rise in waiting times at emergency departments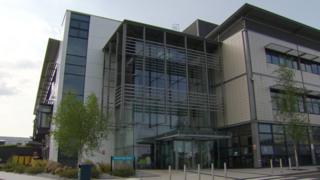 The number of people waiting more than 12 hours in emergency departments in Northern Ireland has more than doubled in the past year.
Figures from the Department of Health show that in 2017/18, almost 17,350 people waited longer than 12 hours.
In 2016/17 that figure was 6,500 - a difference of 10,850.
The Ulster hospital saw the biggest increase - from 1,279 in 2016/17 to 4,553 in 2017/18.
The figures also show the number of people going to EDs has risen more than three percent in the same period.
The Health and Social Care Board (HSCB) said the waiting times were not acceptable and that steps would be taken to ensure improvements are put in place.
"The pressures are in part due to an increase in the number of older, sicker people with more complex needs attending emergency departments (EDs) and being admitted to hospital, and the challenges in supporting them to return home when they are medically fit," the HSCB said.
"About three out of four people attending ED were seen and treated within four hours, however, more people had to wait longer than 12 hours to be seen, treated and either discharged or admitted to hospital. We recognise this needs to improve."
It added that staff across all trusts are working closely with the HSCB and the Public Health Agency to identify areas where improvements can be made.
Just over 823,000 people attended EDs in 2017/18, up from 797,000 the year before - an increase of more than 25,000.
The ambulance service is also shown to be under increased pressure.
The number of emergency call outs rose 15% from 51,000 to almost 59,000.
However, response to emergency calls within eight minutes was down from 67% two years ago to 45% in the past year.