M People's Heather Small to headline Woodvale festival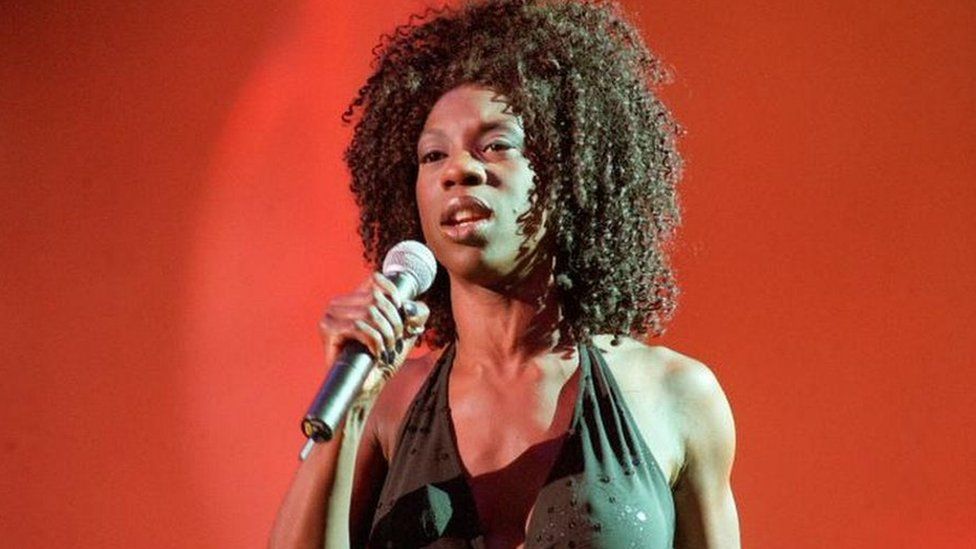 Heather Small is to headline the "first major culture and arts festival" in Belfast's Shankill area.
The M People frontwoman will perform at the Woodvale Festival in Woodvale Park in Belfast on 11 July, accompanied by a live band.
M People are best known for hits including "Moving on Up" and "One Night in Heaven".
The Eleventh night is a significant date because traditionally bonfires are lit across Northern Ireland.
They are built in many loyalist areas to mark the start of the annual commemoration of William III's victory over James II at the Battle of the Boyne in 1690.
Colin Anderson, chairperson of Woodvale Festival, said: "We are delighted with the quality programme for our first major culture and arts festival which we know will appeal to local people and visitors alike."
Other acts will include Sonique and K-Klass.
The festival will also include a Clubland Live event on 9 July featuring Basshunter, Alice Deejay, Love Inc. and Mickey Modelle.
Joe Duddell, best known for his work with acts including New Order, James and Elbow, will be working with local young people, while there will also be a special photographic commission with Caravan Gallery.
Mr Anderson said the group was keen to make sure that "our first major festival leaves a lasting legacy for future years".
It will include a range of "local cultural performances and acts" engaging with different groups including Ballysillan Highland Dancers.
The Sport Against Racism football programme for children and young people will also take place.
The annual family event, including fairground amusements, will also take place as usual in Woodvale Park in the afternoon.
Tickets to all events at the festival will be free of charge.
The festival is supported by Belfast City Council and International Fund for Ireland.
It will take place from the Monday 9 to Wednesday 11 July.