'No promised land' for NI economy after Brexit, warns CBI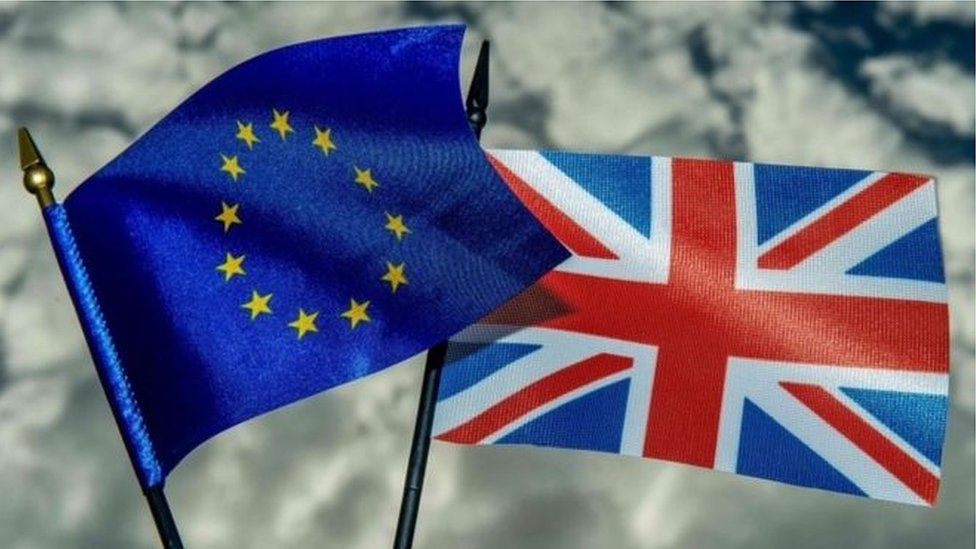 There is no evidence Brexit will deliver a "promised land" for the Northern Ireland economy, according to a senior business leader.
Trevor Lockhart is Northern Ireland chair of employers' body, the Confederation of British Industry (CBI).
He said the government does not fully understand the effect the UK's EU exit will have on Northern Ireland.
Mr Lockhart was speaking on the BBC's Inside Business radio programme.
"We have generally felt for some time that the UK government doesn't fully understand business, doesn't fully understand the risks associated with this process and, in particular, doesn't understand the implications fully for Northern Ireland," he said.
The EU's chief negotiator Michel Barnier has invited UK negotiators back to Brussels next Monday, warning that "huge and serious" differences remain between the UK and EU in Brexit talks.
The negotiations are over the terms of the UK's withdrawal from the EU in March next year. What happens to the Irish border remains a sticking point.
Mr Lockhart told BBC Inside Business: "We find ourselves in a set of circumstances where the solutions that will work for Northern Ireland economically, don't work politically, and those that work politically, don't work economically.
"Business organisations like ourselves .... we follow the evidence here and follow the facts. Ideology of a great promised land that Brexit will deliver for business in Northern Ireland is not supported by the facts."
Inside Business is broadcast on BBC Radio Ulster on Sundays at 1330 BST and on Mondays at 1830 BST.