US tech firm opens new offices in Belfast
By Clodagh Rice
Business Reporter, BBC News NI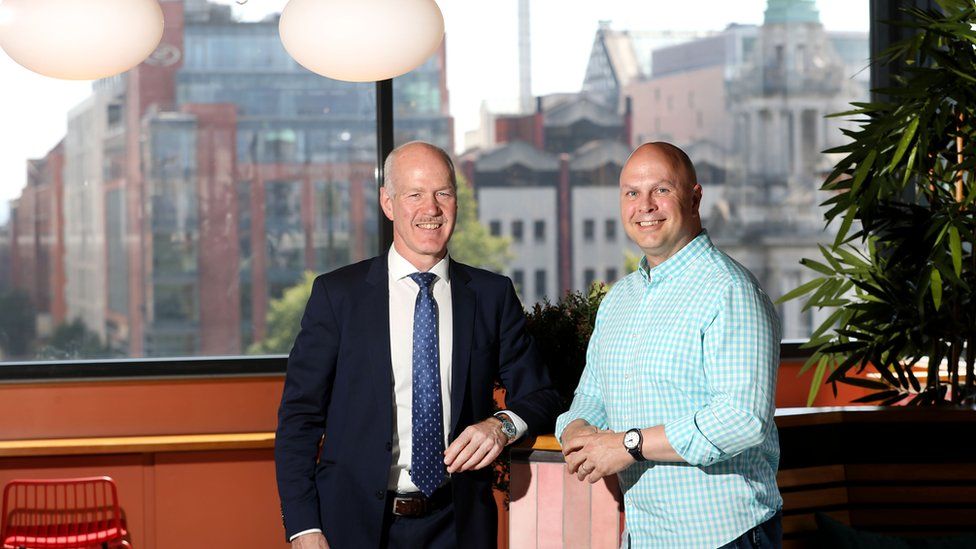 An American software company called Smashfly is creating 70 jobs in Belfast.
The company is based in Massachusetts where it employs 125 people.
It makes marketing software that helps global firms when they are recruiting.
It's the firm's first investment outside the United States.
The sorts of roles on offer will be technical jobs like software engineers.
Invest NI has offered £455,000 in support towards the new roles, which it says will contribute more than £3million a year in salaries.
Smashfly CEO Thom Kenney said: "The Northern Ireland base affords SmashFly the opportunity to build a global brand, add enhanced support and service to the global customers we serve, and reach new customers in the UK and wider European markets."
"The Belfast team will lead critical initiatives around artificial intelligence and machine learning, creating world-class technologies that define the future of talent acquisition," he added.