Prime Minister to meet DUP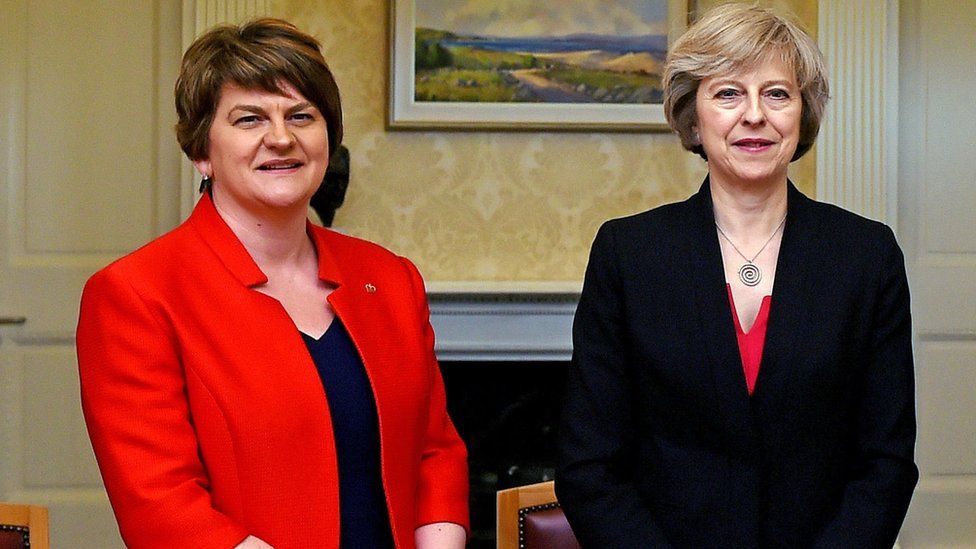 The prime minister is due to meet with the Democratic Unionist Party (DUP) on Monday.
It comes as Theresa May faces pressure to allow Westminster to make key decisions for Northern Ireland while it has no power-sharing executive.
Last week, the UK government said it planned to take further steps to ensure good governance, including "legislative intervention".
It saw the DUP secure a financial package for Northern Ireland in exchange for support on certain issues.
Analysis: Enda McClafferty, Political Correspondent
The lack of a Stormont executive means key decisions are not being made at a time when the DUP was hoping to see the extra cash it secured in its deal with the Conservatives being spent on public services.
In next week's budget bill, around £400m is expected to be made available for health, education and infrastructure.
That's why Arlene Foster and Nigel Dodds are in London to make sure that money will be spent - with or without an Executive at Stormont.
They are also expected to discuss Brexit ahead of a crunch cabinet meeting this week.