Jail for man who injected friend with £4 heroin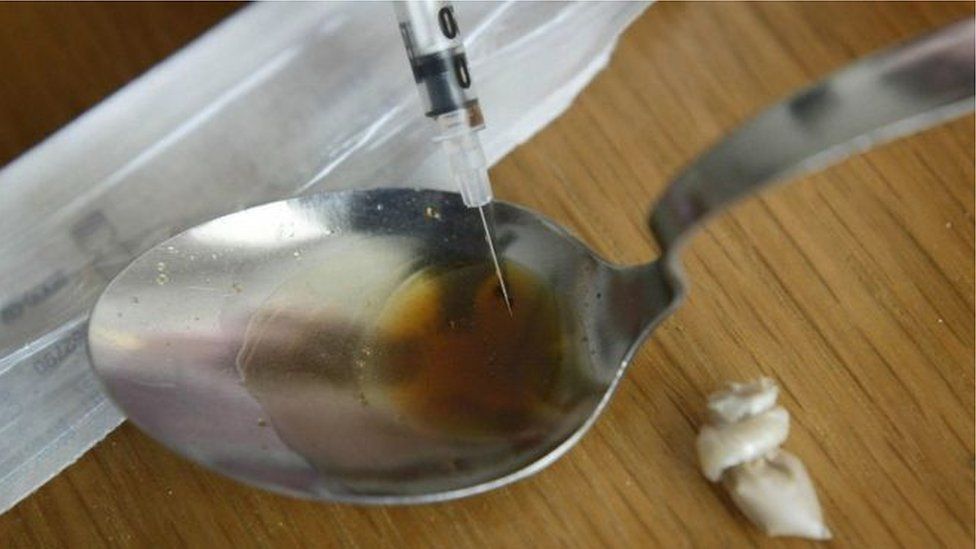 A man who gave his friend a lethal injection of heroin has been jailed for four years.
Mantas Cepas, 33, a Lithuanian national, admitted supplying the drug and the manslaughter of his friend.
Stephen Millington, 50, from Dublin Road, Newry, died early on 17 January after he was injected with about £4 worth of heroin.
Newry Court sitting in Belfast heard that he had given his friend, Cepas, £40 to buy the drug.
Mr Millington was an alcohol and drug user, but the court heard this was the first time he had chosen to inject the drug.
In court on Monday, the judge said Cepas would spend two years in prison, following by two years on licence. She said that heroin was an unpredictable and "very dangerous" drug.
The court also heard that Mr Millington's death was as a result of the alcohol, heroin and benzodiazepine found in his system.
Cepas had an address at Cowan Street, Newry, at the time of his friend's death.
The prosecution told the court that Mr Millington and Cepas had been drinking with their girlfriends at Mr Millington's flat and they had had "two to three litre bottles of vodka."
At one point, Mr Millington left the flat to get more drink. Police officers saw him wearing flip-flops in January and brought him back home.
Mr Millington gave Cepas £40 for a bag of heroin. Cepas left and returned "visibly affected by drugs ... with his eyes rolling in his head".
Cepas went to the bathroom where he prepared the drug. Mr Millington then tapped his own arm looking for a vein before asking his friend to inject him.
The lawyer said Mr Millington's girlfriend saw the amount in the syringe and told Cepas: "That's too much."
A few seconds after the drug was administered, Mr Millington's eyes rolled back and he slumped over.
Both Mr Millington's girlfriend and Cepas tried to rouse him, but when this was unsuccessful, an ambulance was called.
When arrested, Cepas admitted buying the heroin for Mr Millington and told police his friend asked him to administer it. He told police he tried to help Mr Millington after he collapsed and that he did not think the amount of heroin was too much.
His friend's death had left him "in shock" and he was sorry, he said.
His defence barrister said his client's remorse was genuine and that Cepas had tried to revive his friend: "But unfortunately it was too late."
The judge ordered that while on licence, Cepas should take up a place on programmes designed to tackle drug addiction.
Police have welcomed the sentence handed down to Cepas.
"Drugs are a scourge on society and those who supply and sell them are quite often selling a death sentence. In this case, Mantas Cepas both supplied and administered the lethal drug that cost Stephen Millington his life and he will rightly serve time behind bars for his crime," said PSNI Detective Superintendent Rachel Shields.
She said that she hoped the sentence would "bring some small measure of comfort to the Millington family."