Donegal Orange parade takes place in Rossnowlagh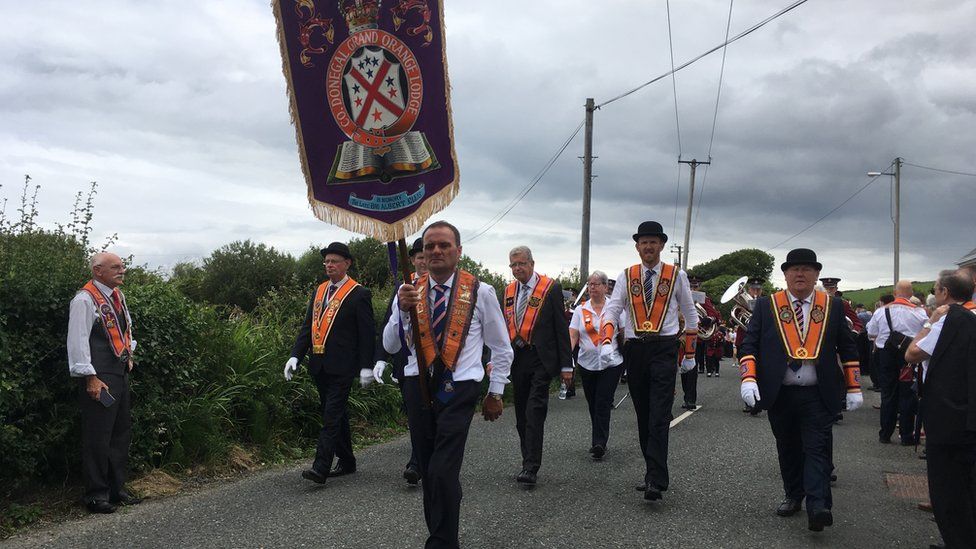 The annual Orange Order parade in Rossnowlagh has taken place.
Thousands of Orangemen from the Republic of Ireland and Northern Ireland took part in the day's events.
About 50 lodges from Cavan, Leitrim and Monaghan - as well as the host County of Donegal - marched.
They made their way along the narrow country roads into the seaside village.
The county grand master has said the loyal order remains vibrant in Donegal with new members joining every year.
David Mahon said community relations in the county were good and also welcomed the recent meeting between Irish Prime Minister (Taoiseach) Leo Varadkar and the Orange Order in Belfast.
During this year's event all those who died during World War One will be remembered.