Northern Trust mixed wards still used after sex assault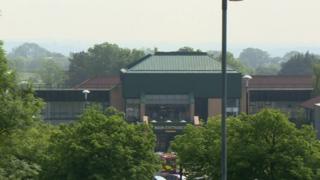 Vulnerable adults may still be placed in mixed-gender wards in a health trust's hospital after a sexual assault on a woman with severe learning difficulties in a hospital bed.
The Northern Health Trust said mixed-gender bays are a reality of pressures facing the health services.
Natasha Mulholland, 33, was attacked by 56-year-old Ronnie Carleton, of Ballymena Road, Cullybackey.
He was jailed for 18 months in June.
The incident happened at Antrim Area Hospital (AAH) in March 2016.
The health trust said that stricter protocols have been put in place following the attack.
Ms Mulholland, who was unable to communicate or defend herself, died nine months after the attack by Carleton.
An internal report indicated that staff had not followed procedures.
However, another family has come forward and claimed a vulnerable family member was put in the same position as Ms Mulholland weeks after the report was delivered to hospital managers.
Meghan Hunter, 23, was born with schizencephaly, a rare condition that prevents the brain from developing properly.
Her sister, Rebecca, said she requires constant care.
In November 2016, eight months after Ms Mulholland was attacked, Ms Hunter was placed in a mixed-gender bay in a mixed-gender ward in Antrim Area Hospital.
Her sister told BBC News NI she was "sickened" after learning about what happened to Ms Mulholland.
The family believed it was down to luck that nothing happened to Ms Hunter after she was put in the same position.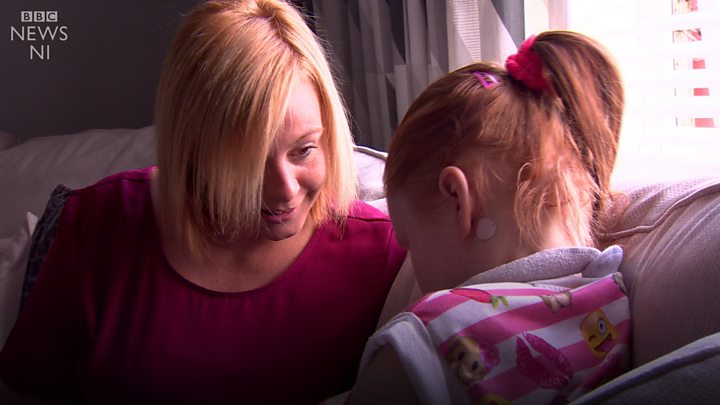 "They knew what had happened and they still put somebody else at risk, whether it was my sister Meghan or whether it was somebody else," said Rebecca Hunter.
"The risk is that Meghan can't defend herself - if anything had happened, she wouldn't have been able to shout for help."
"We're not going to want to leave her bedside, we're not going to want to leave her on her own if she's in a mixed-gender ward," she added.
"As much as we did trust the medical staff, it's hard to gain that trust back again."
Eileen McEneaney, the Northern Trust's executive director of nursing, told the BBC that she could understand the Hunter family being "very concerned when they heard of the abhorrent event in March 2016".
"I would absolutely want to assure Meghan's family, and our other patients, that our nursing staff and our medical staff and our patient flow are constantly risk assessing.
"The Northern Trust are very clear, and I'm very clear as the director of nursing within this organisation, that looking after any patient in a mixed-gender accommodation is something that we have to do more often than any of us would wish to do," she added.
"Any patient and their relatives that where they have specific concerns or anxieties around the welfare of their loved one whilst in our care, please talk to us."