RHI Inquiry cost rises by up to a third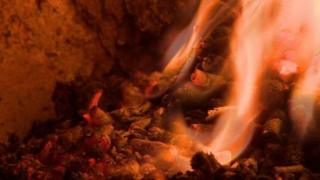 The cost of the RHI inquiry has risen by up to a third, the finance department has said.
The projected bill had been £5m but the department said it could now be up to £6.7m.
The inquiry has taken longer than expected and oral hearings will now extend into the autumn.
It has also had to deal with a huge volume of documentation, running to millions of pages.
The inquiry was announced by the then Finance Minister Mairtín Ó Muilleoir in January 2017.
The inquiry had its first public hearing in April that year and started taking witness testimony in November.
Up until March 2018, £3.1m had been spent on it.
"The volume of evidence required by the inquiry has resulted in the oral hearings continuing to the autumn 2018, which means that the costs originally estimated to be £5m will increase as a result," a spokesperson for the Department of Finance said.
"The department revised estimate is £6.1-£6.7m."
A recent set of published accounts for the finance department identified the underestimation of the inquiry costs as a "serious" risk on its corporate risk register.
It also revealed that the department is already working up advice to civil servants based on lessons learned form the inquiry so far around issues such as approvals for expenditure and whistleblowing arrangements.