Armagh Pipers to miss out on Arts Council grant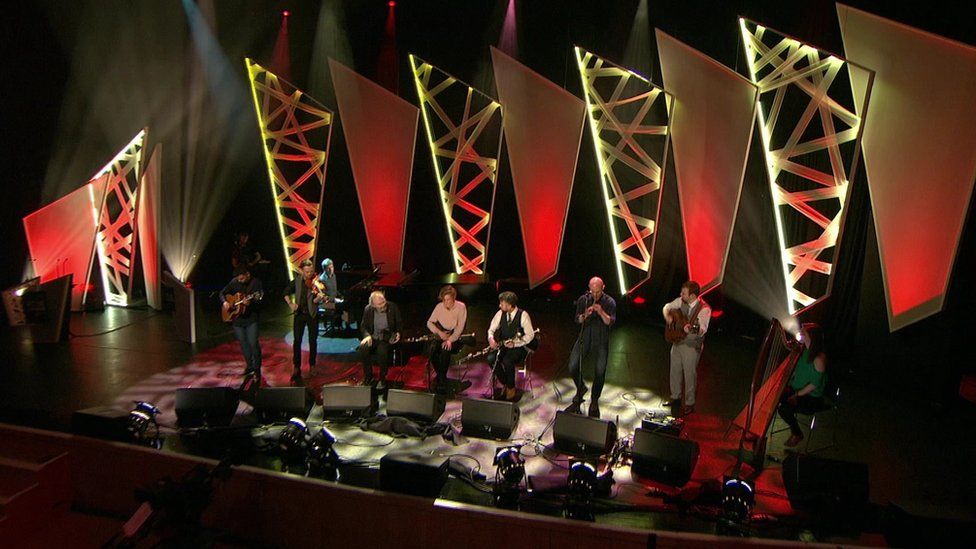 One of the BBC's leading music broadcasters has appealed to the Arts Council to reconsider its decision not to fund a traditional music school.
Mark Radcliffe made the comments on his BBC Radio 2 folk programme on Wednesday.
Armagh Pipers Club has said a computer error was for responsible for the Arts Council (ACNI) not receiving its application for lottery funding.
However, ACNI said that the club did not submit its application on time.
Armagh Pipers Club was founded in 1966 by Brian Vallely and many of Northern Ireland's best traditional musicians have come through its classes since then.
It won a good tradition award at the 2018 BBC Radio 2 folk awards, held in Belfast.
The club has received ACNI funding support since the 1970s, and last year received a grant of £46,000 from a lottery funded arts programme.
Brian Vallely said that was used to pay for traditional music classes for young people and running the William Kennedy Piping Festival.
"Our registration starts off each year at around 260 or 270 pupils," he said.
"We have upwards of 30 teachers and then we have a panel of occasional teachers."
"We operate about 50 classes a week for the 10 months of the year that the classes run."
Mr Valley is adamant that the club submitted its application for a similar grant for 2018/19 on time.
It was submitted through an online site operated for ACNI by an American company.
"There was a lot of work went into the application, days of work," he said.
"Apart from the main application document we were uploading documents on everything from our constitution to child welfare, the whole lot."
"The last one was CVs of all the artists taking part in the William Kennedy Piping Festival - that ran to 23 pages."
However, ACNI subsequently contacted the club to tell them they had not received their grant application.
"The Arts Council seem to be saying that there was a technical glitch in America which meant that our application wasn't officially got," Mr Vallely said.
"It's put our whole operation of 52 years of building up in jeopardy."
"How can we suddenly magic up that amount of money to pay our teachers?"
"We've asked the teachers would they take a cut in their hourly rate, but we can't increase registration fees as we're dealing with families and there could be anything from one to five children in a family so you can't start adding anything on to the fees."
Mark Radcliffe made listeners to his Radio 2 folk music show aware of the club's plight.
"They've had their Arts Council lottery funding refused on a computing technicality," he said.
"Apparently some documents not uploaded correctly."
"Well, ok - rules is rules - but come on guys, this is after fifty years of furthering traditional music in Northern Ireland"
However, ACNI said although it held the club in high esteem it could not change its decision.
"It was with regret that the Arts Council was unable to assess The Armagh Pipers application due to their failure to submit the application within the published timeframe," a spokesperson said.
"All clients must adhere equally to the published deadlines in order to ensure equity of treatment."
"The Council hopes that The Armagh Pipers might avail of other streams of public funding this year."
The pipers had unsuccessfully appealed ACNI's decision but are now trying to raise the money to continue the classes and the festival through other means.