NI Water lifts hosepipe ban after almost three weeks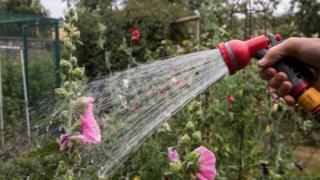 A hosepipe ban imposed across Northern Ireland during a heatwave almost three weeks ago was lifted at noon on Thursday, NI Water has said.
The company said there had been a "fantastic response" from the public to its appeals to conserve water.
It said demand for water had decreased from almost three quarters of a billion litres per day (which was 30% above average) to "near normal levels".
It added its water treatment works were "now coping comfortably with demand".
However, NI Water's chief executive Sara Venning warned the ban may have to be reintroduced if demand increases and she appealed to the public to "continue to use water wisely".
"Recent rainfall has been a welcome development and while it has certainly helped our farmers and gardeners, the amount of rain has not been sufficient to have a positive impact on levels in many of our impounding reservoirs," she said.
"These levels have not yet reached the point which would trigger the need for the imposition of restrictions, including a hosepipe ban and do not represent a threat to water supplies in the short term.
"A continued period without rain will see reservoir levels fall further and may result in the need for additional restrictions."
Spelga Reservoir in County Down was among those which sustained a significant drop in water levels in recent weeks.
It has become a popular tourist attraction after the dry spell exposed an old road and bridge that is usually submerged well below the waterline.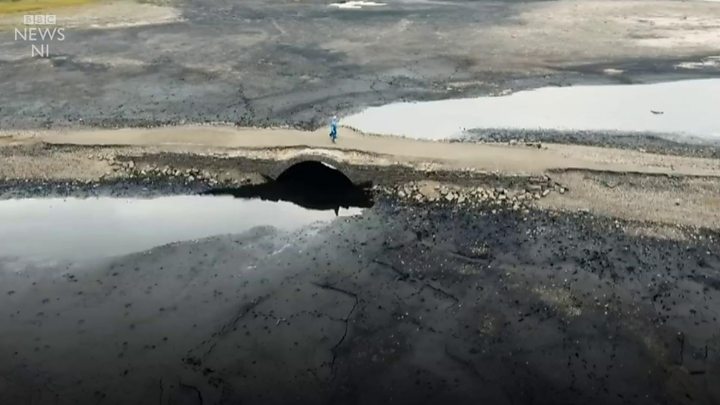 Ms Venning said NI Water was "already taking precautionary measures to protect those reservoirs which are most at risk".
"These measures include reducing demand on them by reducing the area they supply and bringing in water from other, more plentiful water sources."
The hosepipe ban has been in force since 29 June following a prolonged period of hot, dry weather.
A week after its introduction, just under 140 people had been reported to NI Water for flouting the ban.