CBI warning after NI economy shrinks in first quarter of 2018
By John Campbell
BBC News NI Economics & Business Editor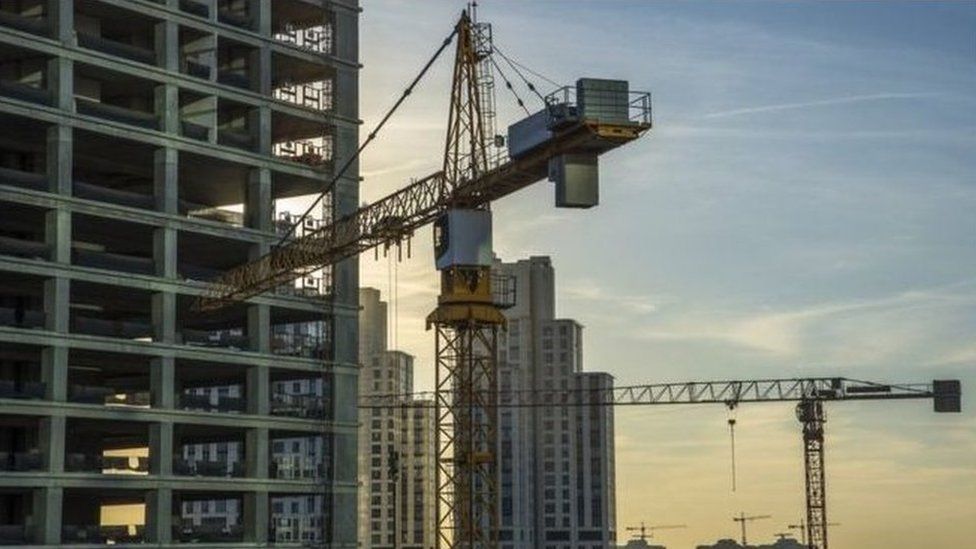 The CBI director in Northern Ireland has warned the region "looks to be on the brink of recessionary territory" after official figures showed the economy shrank in the first three months of 2018.
The figures showed a contraction of 0.3% compared to the previous quarter.
There was a decline of 1% compared to the same period last year.
Angela McGowan said it was "a stark warning for the Northern Irish economy".
The statistics are measured using the Northern Ireland Composite Economic Index (NICEI).
That is roughly equivalent to Gross Domestic Product (GDP).
They are the most up-to-date official figures for the local economy.
Ms McGowan said the data had revealed "worrying levels of economic contraction and present a stark warning for the Northern Irish economy".
She said although there had been growth in the last quarter of 2017 that had followed two consecutive declines in economic activity in the middle of 2017.
The marginal decrease in the NICEI over the quarter was driven by a fall in construction sector output.
That may be related to the impact of the 'beast from the east' storm in March.
The decline in the index over the year was mainly due to the the manufacturing sector.
Recent figures from manufacturing have been skewed by the ending of of production at the JTI and Michelin factories in Ballymena.
Although the sources are not fully comparable, the results show that the UK economy has been growing at a faster pace than Northern Ireland.
Annual growth (comparing Q1 2018 with Q1 2017) was 1.2% in the UK compared with -1.0% in NI.
Although the growth of the Northern Ireland economy has been comparatively weak over the last year the labour market has been performing strongly.
That suggests that Northern Ireland's long term problem with weak productivity is continuing.
Meanwhile, official figures from the Republic of Ireland suggest that the domestic economy grew in the first quarter of the year.
Ireland's national accounts tend to be significantly distorted by the activities of foreign multinational companies.
The first quarter GDP figure showed a quarterly decline of 0.6% while GNP (Gross National Product) showed a decline of 4.9%.
However, Modified Domestic Demand - a measure used to remove the distorting effects of multinationals - showed growth of 2.8% during the first quarter.